3 Mistakes to Avoid With a MLM Blog
Is it just me or does everyone have a MLM blog now? Haha, you know what, that is all good as everyone has a little bit different goodies to share. As with anything when there are a lot of people doing any one thing, there are plenty of people doing things wrong, or should I say, not in the most effective way. This blog will help you from avoiding 3 big mistakes a lot of people are making.
Always Think: Would Someone Want to Read Your MLM Blog Consistently?
Sometimes we get caught up wanting to make affiliate sales or target weird keywords that we don't think about the user experience. If you were a subscriber to your MLM blog the last 90 days, would you be happy or would you have unsubscribed 87 days ago? Do not look at each blog post as a separate island of it's own, you want to create a following and the only way to do that is to GIVE THEM WHAT THEY WANT.
Yes, company reviews get traffic but no one wants to read a new company review everyday where it is clear you are just trying to gobble up search engine rankings. That does NOT mean company reviews are bad, use articles instead of your sacred blog.
MLM Blog Blunder: Not Testing and Tracking
This is huge. The difference between an amateur online marketer and a pro is tracking. I have NOT been great at this in the past but recently have started really buckling down on this and the results have been shocking. I tested a new optin box for a week and without tracking I would have had no idea if it worked or not. With tracking, well, I realized that it totally sucked! So, I changed back and my optin percentage went back up =). I am currently testing out tracking software from a friend of mine, I am not ready to release the information for it yet as I have a lot more testing to do before I actually suggest buying it.
Content on your MLM Blog is King, but only if people read it…
Yes, you should write awesome content on your MLM blog. Yes, you should have an optin for people to get some goodies. However, you also have to work on actually marketing your blog! You have to consciously work on getting your MLM blog out there so more people will be gobbled up and enthralled with your awesome content. Here are some suggestions for you:
1. Read my three articles on getting more traffic to your MLM Blog
2. Join Tribepro. I am blown away at how many social media shares I get with Tribepro and how seamlessly the thing works. You can automate the posting of your content on there and then have your content auto-syndicated. If you are reading this and are already in tribepro, if you chose to auto-syndicate my content, I will return the favor. I am in the My Lead System Pro tribe. If you are NOT a part of tribepro, my suggestion is to join but to join at any of the NON-FREE accounts. You have to have the option of getting auto-syndicated or you will be spending all day logging in and manually sharing stuff. You can join by clicking this link to the Tribepro Signup Page. If you want to get your MLM Blog OUT THERE BIG TIME, Tribepro is very cool.
If you enjoy this post, please quickly do me a favor and share with others and comment below.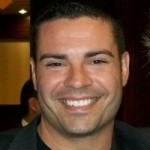 Ray Higdon
Follow Me On Twitter – Southwest Florida Twitter Dude
Check Out My FB Page – Ray Higdon Page (Free Internet Marketing Resources)
Wanna Work With Me? – Work With Ray Higdon
PS: You can get updates like this and others by entering your name and email in the top right box of my site.
PSS: If Your Upline Does Not Have a Step-By-Step Blueprint For Success, Check This Out (Unless You Already Have Too Many Leads) –

Click Here For Instant Access
NOTE: You Have to Check the Checkbox That Says You Are NOT a Spammer to
Make a Comment Below
Image: jscreationzs / FreeDigitalPhotos.net
If you enjoyed this blog on the 3 mistakes to avoid with your mlm blog, share this with others and comment below!