<<<<======Share on Facebook Here
If you Like, RETWEET HERE============>>>>
And Comment Below!
Tips For You to Increase Blog Traffic
Using Free Methods (Part 2)
Welcome to part 2 of increase blog traffic free methods, if you missed part 1, you can check it out here – Increase Blog Traffic (Part 1). I have gotten a lot of great feedback from that post, glad you guys liked it. This post is perfect for those that don't know what to do with their blog once they hit the publish button. I am going to share where I have learned to post to increase blog traffic which will also lead to increased leads, sales, etc.
4 Free Sites to Increase Blog Traffic
After you hit publish, what do you do? I learned from my good friends David Schwind and Jim Yaghi in their awesome (and free) report that search engines love velocity. (You can get your copy here – Google Switch). Meaning, getting traffic, comments, shares immediately after publishing really makes Google and others giddy. Until I read that book, I didn't think it mattered but after that, I used their tactics in that report and have had Google/youtube send ME emails that they wanted to pay me to advertise on 4 of my videos on youtube, pretty cool.
After you hit publish…
You want to submit your blogpost (not your homepage), to the below sites. You want links to go to individual posts that you do, that is why you do it after each to increase blog traffic:
1. Digg – Shortcut to posting on Digg here
2. Stumbleupon – Shortcut to posting on Stumbleupon
3. Mixx.com – Shortcut to posting on Maxx
4. ClipMarks – You have to download the browser add-on here
Those are four free sites you can post each blog to and increase blog traffic from sources you may not be currently tapped into.
Facebook – One of the best tools to increase blog traffic



There are so many different ways to use Facebook to increase blog traffic. I will share with you some of the ways I have seen work that will work for you.
1. Fan Pages – If you are a serious marketer, you will run into the 5,000 friend limit on Facebook at some point. Not that it is the only reason to have a page but it is a good one. Great place to post your blogs. You can check out my good friends blogpost on how to create a facebook page, she rocks – Amy Jo Neal.

2. Videos – There can be entire blogposts about online video marketing but this is specifically about Facebook. One of the best I have seen at creating online videos that work well to increase blog traffic is Rachel Jackson. I don't personally know RJ but her work is very good and the link to her name will help  you with creating videos that people like and will want to learn more about you.
3. Events – There are several neat little ways you can use events. If you are a real network marketer, you know that the momentum is built at events. One woman that uses events amazingly well is one of my best friends, Lisa Stevens. She somehow beautifully orchestrates promoting her company with humor and she kicks butt at creating events in Facebook. If you are creating an event, be sure to have a blogpost about that event as well so that you can have it on all your event marketing. Most people you invite will not be able to make the event, give them a blogpost to check out what they missed. Lisa always takes pictures at events and tags people to stay in the social loop.
4. The "New" Groups – Chances are, you have been put into one and you don't know why you are getting all kinds of notifications, etc. Well, if you are in a good one, you can post your blog as a link and have others comment and syndicate your site that is guaranteed to increase blog traffic. One group that I belong to was created by Rachael Macgregor. She details how the group works on her page at http://rachaelmacgregor.com/how-would-you-like-an-extra-300-people-seeing-your-content-daily
Hope you enjoyed part 2 of increase blog traffic, stay tuned for part 3 on how to increase blog traffic for free where I get into some more advanced strategies that is guaranteed to get your blog'a'rocking!
If you enjoy this post, please quickly do me a favor and share with others and comment below.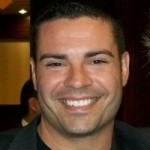 Ray Higdon
[email protected]
Follow Me On Twitter – Southwest Florida Twitter Dude
Check Out My FB Page – Ray Higdon Page (Free Internet Marketing Resources)
Wanna Work With Me? – Work With Ray Higdon
PS: You can get updates like this and others by entering your name and email in the top right box of my site.
PSS: If Your Upline Does Not Have a Step-By-Step Blueprint For Success, Check This Out (Unless You Already Have Too Many Leads) –

Click Here For Instant Access
NOTE: You Have to Check the Checkbox
That Says You Are NOT a Spammer to
Make a Comment Below

Image: graur razvan ionut / FreeDigitalPhotos.net
Image: jscreationzs / FreeDigitalPhotos.net
If you liked part 2 of free methods to increase blog traffic, please comment and share!