<<<<======Share on Facebook Here
If you Like, RETWEET HERE============>>>>
And Comment Below!
Tips For You to Increase Blog Traffic
Using Free Methods (Part 1)
Are you frustrated trying everything under the sun to increase blog traffic? If you are tired of not getting comments, shares or traffic to your blog, this series may help you. This is part 1 of a 3 part series on how to increase blog traffic using free methods. These are tips you can use right now and then watch your traffic increase.
You Can Increase Blog Traffic by Commenting on the Right Blogs
Search engines look for relevance. Whatever you blog about, it is important to locate other blogs that are in your same niche. My niche is Internet and Network Marketing for my blog so I have spent a lot of time hunting out blogs by other people, and so can you.
Not only is it good to comment on other people's blogs, you can also learn a lot. I have learned tons from bloggers such as Eric Worre, Jim Yaghi, Probloggers and Ana Hoffman. I typically comment and share at least 10 other people's blogs per day, only if the content is good of course. I want to spend time commenting on blogs with a lot of traffic that also get a lot of shares and comments as people will see your link in your comment back to your blog.
Increase Blog Traffic by Timing Your Sharing Correctly
ProBloggers recently came out with an excellent post on how to increase blog traffic with your timing, http://www.problogger.net/archives/2010/12/06/whens-the-best-time-to-publish-blog-posts/. This is a really big deal. I have learned over the past year of blogging that certain times definitely worked better than others but they took the time to log this information and chart it for you.
When you write a good blogpost that is getting feedback, pick certain days to re-share that on your facebook in the morning and also on Twitter around 4pm to increase blog traffic, see above article for more information on this. People love to read stuff on Facebook in the mornings so do not miss this chance, especially on Fridays and Saturdays.
Increase Blog Traffic, Increase Your List, Increase Your Income
Why should you focus and work to increase blog traffic? When you increase blog traffic, you get to expose more people to what you know and who you are. You want to know who likes you and ideally you want to have them on your list. Think about this, there are lots of restaurants that go out of business that didn't even know who their biggest fans were, as, they have never asked. If you write your blog properly, you will find out who likes your stuff, get them on your list, and then have access to learning from them on what they want to learn more on. This is how I know people that like me wanted to know how to increase blog traffic =)
Simply learning what the people want that visit your blog will increase your loyalty, increase your community value and WILL increase your income. As you become a better blogger and increase blog traffic you will get people that want to work with you via coaching, your primary company, or at least use the same marketing tools that you use allowing you to earn affiliate commissions. Focus on serving those that like you and your blog, is the best way for you to increase your online value.
In part two I am going to share the websites I share my content on to get more traffic, stay tuned!

If you enjoy this post, please quickly do me a favor and share with others and comment below.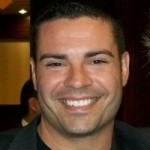 Ray Higdon
[email protected]
Follow Me On Twitter – Southwest Florida Twitter Dude
Check Out My FB Page – Ray Higdon Page (Free Internet Marketing Resources)
Wanna Work With Me? – Work With Ray Higdon
PS: You can get updates like this and others by entering your name and email in the top right box of my site.
PSS: If Your Upline Does Not Have a Step-By-Step Blueprint For Success, Check This Out (Unless You Already Have Too Many Leads) –

Click Here For Instant Access
NOTE: You Have to Check the Checkbox
That Says You Are NOT a Spammer to
Make a Comment Below

Image: Tom Curtis / FreeDigitalPhotos.net
Image: Salvatore Vuono / FreeDigitalPhotos.net
If you like the ideas shared to increase blog traffic, please share and comment below!