The key on how to be more consistent is actually more about creating your vision than knowing a good daily routine.
Here you will get resources for all three: vision, routine and how to be more consistent.
IF you aren't Consistent, you Lack Vision
"Dream lofty dreams, and as you dream, so shall you become. Your Vision is the promise of what you shall one day be. Your Ideal is the prophecy of what you shall at last unveil." — James Allen
"Dissatisfaction and discouragement are not caused by the absence of things but the absence of vision." — Anonymous
"The future belongs to those who see possibilities before they become obvious." — John Scully
"Don't underestimate the power of a vision. McDonald's founder, Ray Kroc, pictured his empire long before it existed, and he saw how to get there. He invented the company motto — 'Quality, service, cleanliness and value' — and kept repeating it to employees for the rest of his life." — Kenneth Labich
"No matter how dark things seem to be or actually are, raise your sights and see the possibilities – always see them, for they're always there." — Norman Vincent Peale
The Truth about How to be More Consistent
My wife and I have recruited people almost every week since July 2009, have blogged 5-7 times per week for six years and have done a podcast almost everyday for the last year. We get asked all the time about how to be more consistent. Before I understood human psychology I used to just teach my daily routine but then would wonder why no one actually followed my daily routine teaching. I discovered one of the most important concepts that can be discovered for a trainer…
"Without Vision, your students or teammates won't implement." – Ray Higdon (Click to Tweet)
Yes, it is true. The reason I am consistent is NOT due to my superior awareness of a daily routine but the driving reasons on WHY I do my daily routine and WHO I want to become. Now, as promised I will share with you some articles I have written on daily routine, here you go:
Daily Routine to Build your MLM
Detailed Audio on Creating your Vision
First of all this audio comes from my Home Business Podcast (where you can listen FOR FREE to 300 audios of mine) but this episode really stood out as we dive deep on creating your vision and how to be more consistent (I was kinda in the zone).
I believe that EVERY entrepreneur needs to understand what I talk about in that audio. The Further dive into Vision that I mention is here.
IF you got value, feel free to share this around and drop me a comment if it helped you.
If you enjoyed this post please comment and share if you want more content like this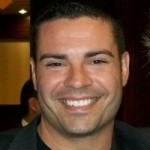 Ray Higdon
Skype: ray.higdon
Email: [email protected]
Considering Coaching? Check out my Work with Me tab and Survey where we Help People Everyday.
PS: If Your Upline Does Not Have a Step-By-Step Blueprint For ONLINE Marketing Success, Check This Out (Unless You Already Have Too Many Leads) – Click Here For Instant Access
If you enjoyed this post on Vision and How to be More Consistent, retweet and comment please