<<<<======Share on Facebook Here
If you Like, RETWEET HERE============>>>>
And Comment Below!
Killer Routine to Build Your
Network Marketing Business Opportunity
If  you have been following my blog and my trainings for any length of time, you know how I can constantly preaching that building a network marketing business opportunity is all about discipline, doing the things to make the business work everyday, and prospecting. Well, recently I have had some go-getters ask me for a detailed killer routine to build their business, something that was not easy, but effective. So, here you go!
Warning: This is not for the mild mannered
Routine Overview to Build your network marketing business opportunity
Objective 1: Prospect 20-30 people per day
Objective 2: Read 15-30 mins per day (self-improvement)
Objective 3: Create one piece of content (passive marketing)
Details for Network Marketing Business Opportunity Routine
Where do you find the 20-30 leads per day? Here are some suggestions that have worked for me. Oh, my results? Well, in the last 24 days I have sponsored 18 people into my company at a $500 buy-in level. These suggestions work unless  I tell you a strategy I have not attempted.
– Facebook – use the search box to locate people in your niche, industry, occupation, etc. If you do not know how to do this, you can watch the video I created on Facebook Prospecting – This is one of the easiest ways and you have unlimited leads. I suggest using this strategy to get 15-20 per day
– Offline – why not prospect while you are out? Some may be afraid of this strategy but I make it very, very simple in this post on How to approach strangers about your network marketing business opportunity. I suggest using this to prospect at least 5 leads per day as it is healthy to do and gives you a lot of confidence.
– Warm Market – Do not get frustrated if your warm market isn't as warm to your network marketing business opportunity as you would hope. If you have done a ton of MLM's in the past, read this post on What to say to your warm market if you have failed before in mlm – I would suggest using this to prospect at least 2-5 per day once you have fully gone through your list
– Lead Scraper – This one I have not personally tested but some friends I really trust have and love it. This software allows you to go out and locate exactly the type of lead that you want. If you want doctors in Minnesota, you can use this software, or, if you want disgruntled Mona Vie reps in Sacramento, you can use this software to get their info as well. You still have to reach out and contact them but it does give you unlimited leads limited only to your imagination. You can watch this video for more info on this particular strategy.
As far as reading, I do mine in the morning before my phone starts to ring. I find if you try to locate 15-30 minutes per day to read in the middle of the day, it will never happen.
Create one piece of content to build your network marketing business opportunity
Now, I see some people use this as their ONLY strategy, not a smart idea. Do not use this passive marketing concept to hope for leads to come to you, this should be used in conjunction with the prospecting described above. But, if you are trying to get more online leads, create one piece of content each and every day such as an article, video or blogpost. Overtime, these will add up and you will start to get some leads coming in within 3-9 months. It is not the fast way to get leads but it adds up overtime. I learned how to do this and the strategies to use from My Lead System Pro and am very grateful for their training.
Are you looking for a mentor? CLICK HERE
If you enjoy this post, please quickly do me a favor and share with others and comment below.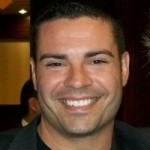 Ray Higdon
Follow Me On Twitter – Southwest Florida Twitter Dude
Check Out My FB Page – Ray Higdon Page (Free Internet Marketing Resources)
Wanna Work With Me? – Work With Ray Higdon
PS: You can get updates like this and others by entering your name and email in the top right box of my site.
PSS: If Your Upline Does Not Have a Step-By-Step Blueprint For Success, Check This Out (Unless You Already Have Too Many Leads) –

Click Here For Instant Access
NOTE: You Have to Check the Checkbox
That Says You Are NOT a Spammer to
Make a Comment Below
Image: Ambro / FreeDigitalPhotos.net
If you enjoyed this blog on how to build your Network Marketing Business Opportunity, share this with others and comment below!