<<<<======Share on Facebook Here
If you Like, RETWEET HERE============>>>>
And Comment Below!
What To do: Daily Routine to Build Your MLM
This is one of the things I get asked all the time about, Ray, what is a good daily routine to build your MLM? Here is the hard truth, your daily discipline will dictate your long term results. Reverse engineer that and you will realize that your current and past daily routine has landed you the results you have currently, wanna learn how to change those results? Change your routine…
Live From Cancun! Daily Routine to Build Your MLM
Check out the pics on this blog, they are all from the Vila Corola in Cancun that I am training at this weekend. I won the trip through My Lead System Pro for being one of the top 5 producers and they asked me to speak on creating a daily routine to build your MLM to the marketers that paid to be here. I figured I would give you a snippet from my training…
Most new MLM marketers spend their days getting ready to get ready. They are busy creating action plans on creating their actions plans. But, what do you do, each day, after you have cleaned the desk, garage and gutters and sharpened all your pencils? Well, here is a basic routine (keep in mind this is a little snippet from my training, if you guys want, I might open up my entire routine training that I am teaching in Cancun to everyone else, that is, of course, if you leave a nice comment and tell me it may be of benefit to you =)
Basic Daily Routine to Build Your MLM Right Now
Create one piece of content each day. This could be an article, video or a blog. Take that content and get it into Tribepro
Spend 30 minutes per day on sales and marketing training. If you want recommendations on books or resources, just comment below
Spend 30 minutes per day on mindset training. If you want recommendations on books or resources, just comment below (if you THINK you do not need motivation, just look at your results)
Write affirmations everyday (to learn a unique way to do these, watch my webinar with Noah St John)
Meditate everyday. Clear that mind, focus on your breathing and let the thoughts come and go, I would suggest starting with 20 mins per day.
Most Important: Make 20 connections with other human beings each day
OK, ready for me to read your mind? Some of you, in fact, a lot of you, are asking yourself OK, if I make 20 connections with people per day…when do I pitch them my business? Was that cool? Were you thinking that? Here's the deal. In this basic routine I am helping you convert more people from cold to warm market.
Do not solely look at people at hunks of meat, look at actually creating some relationships and connections and you will be amazed at who decides they want to spend more time with you and possibly even build a business. Some of my best teammates in my company asked me about my business after they got to know me versus I targeted them as a lead or prospect. By the way, I did create a MONSTER routine that I am unveiling in Cancun, it is only for really serious people though, maybe I will do a webinar =)
If you enjoy this post, please quickly do me a favor and share with others and comment below.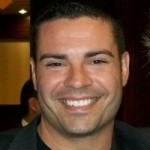 Ray Higdon
Follow Me On Twitter – Southwest Florida Twitter Dude
Check Out My FB Page – Ray Higdon Page (Free Internet Marketing Resources)
Wanna Work With Me? – Work With Ray Higdon
PS: You can get updates like this and others by entering your name and email in the top right box of my site.
PSS: If Your Upline Does Not Have a Step-By-Step Blueprint For Success, Check This Out (Unless You Already Have Too Many Leads) –

Click Here For Instant Access
NOTE: You Have to Check the Checkbox That Says You Are NOT a Spammer to
Make a Comment Below
Image: worradmu / FreeDigitalPhotos.net
If you enjoyed this MLM Training blog on a daily routine to build your mlm, share this with others and comment below!