<<<<======Share on Facebook Here
If you Like, RETWEET HERE============>>>>
And Comment Below!
Ways of Creating a Profitable MLM Business
I must warn you that what you are about to read is not sugar coated and not designed to get the weak to believe something that is not true. In fact, it is quite the opposite. If you want to know the real deal, no pulled punches way to create a profitable MLM business, continue reading on.
What IS a Profitable MLM Business?
Let's define this first so there are no mistakes. For the sake of this blog post I am defining profitable MLM businesses as one that compensates you above and beyond what you pay in overhead, autoship, etc and will continue to pay you a residual income if you were to slow or cease promoting the business. Different people have different income goals but I am focused on the proliferation of compensation regardless of work output as the main goal for hopefully everyone.
It's harder to go from 0-$1,000 a month than it is $1,000 to $10,000 a month
This is the fundamental thing that so few understand when it comes to the MLM industry. If you want to create a business that lasts, in this industry, you have to be willing to work hard at least in the very beginning. You can build your business as part time as you want in as few as hours as you want but that also means you can take as long as you want. I suggest putting as much time as possible into your business without overly sacrificing your sanity or your family, at least in the beginning. When you get your business to over $10,000 a month residually, you can afford to go on more trips and vacations. This is the main point of our industry. There is light at the end of the tunnel. With almost all small businesses and almost all jobs, there is no light. You trade dollars for hours, as you rise the rank and compensation ladder, more is expected of you and if you want to slow down, especially in these times, you might get booted out.
In this industry, it actually, to the contrary, gets easier. Now, most flake out before they get to the easy part. They either give up out of lack of faith or work ethic or they get to a point where they are making money and take their foot off the gas or lose their focus too soon. Beware of these as they are the killers of the greatly talented. I see it on a DAILY basis where someone of great talent destroys what they were in the process of building to do something else or slack off and think they are at a point where it will automatically grow. There is a 99% chance that you will NOT get to a point of lifetime automatic income prior to 2-3 years of intense focus. Now you know why so few people have what it takes, but, armed with this knowledge, you now do.
Look to the light..
As you start this journey, and you embrace that it is NOT going to be easy, you need to know exactly why you are doing this business. My wife and I just got back from our honeymoon to Fiji. That honeymoon cost more money than all of my income from the year 2009. However, because I have built a profitable network marketing business, in the 12 days that we were gone, I made more money than the entire trip cost. What is my number one reason for building a network marketing business? Not money, but freedom. The freedom to travel. The freedom to spend time with my loved ones. The freedom to work with who I want and CHOOSE to NOT work with those I do not want to work with. If having more freedom in your life is NOT a focus of yours, why the heck not?
What Stops Most People
There are lots of landmines that gobble up most people. Mark Yarnell does a great job in his book, your first year in network marketing of describing most of them but here are some you should know about:
1. Hype marketing. You are going to see more clever ways that people use hype marketing that promise the easy button or path to riches. This is always, without exception, bull crap. If you are looking for the get rich quick way, you have a long and tough life ahead of you. No one expects to get rich quick with a job or small business, why should you expect it in this industry?
2. Rejection. When you suggest a movie to a friend, they don't reject you and tell you that you are an idiot. That is, unless they thought you were making a profit by suggesting that movie to them. Understand that no matter what your reputation is, or your accolades, there are going to be people (friends and family) that reject the idea of your business. Know this and keep going forward if you want to build an actual business.
3. Management. So you have some success and get a few people on board, now you can just manage them to duplicate and get them to work and you are set for life right? Wrong. Because this business attracts open minded entrepreneur mindsets, you are NOT going to manage your way to a profitable business but you can lead your way there. Your team of individual business owners are motivated by your actions, not your theory or style of management.
4. False Expectations. If you are dipping your toe in the water to see if this is "going to work out", it won't. Did Steve Jobs do that with Apple or Pixar? No, he willed them to success. You need to do the same and also set the bar for people you bring into your organization. Don't tell them posting a stupid link on social media is going to make them rich, because it isn't. Don't tell them emailing their friends without picking up the phone is going to work, it won't.
My Suggestion for those that are serious
There are four things that greatly increase an individuals chances of success and most good companies have them. They are:
1. Leadership
2. Training
3. Support
4. Community
Leadership that is focused on the success of you and the company. Training that tells you like it is and provides you with ways that work. Support to get your questions answered and get help when you need it and community to connect with others in your company, area, etc to mastermind with and stay plugged in to events, updates, etc.
To truly create a profitable MLM business, understand that this is a long term business that can set you completely free. Put in the daily actions that you can afford to do and leave out the false expectations of getting rich quick. Some of the wealthiest distributors in network marketing started off quite slowly. My example is I failed in 11 companies before I became the #1 earner in my current company. Most great distributors were once terrible ones, and that is what makes them great teachers. Focus on daily profit producing activities, to help with this you can review my blog posts on routines here:
Daily routine to build your MLM
How to change your routine to be an MLM Leader
You Deserve to Have a Great Lifestyle, It Never Happens Overnight though
If you enjoyed this post please comment and share if you want more content like this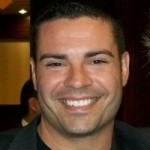 Ray Higdon
Skype: ray.higdon
Email: [email protected]
Image: Nutdanai Apikhomboonwaroot / FreeDigitalPhotos.net
PS: If Your Upline Does Not Have a Step-By-Step Blueprint For Success, Check This Out (Unless You Already Have Too Many Leads) – Click Here For Instant Access


If you enjoyed this MLM blog on building a profitable business, retweet and comment please