<<<<======Share on Facebook Here
If you Like, RETWEET HERE============>>>>
And Comment Below!
Our Honeymoon in Fiji to Namale and LikuLiku
We just got back from our honeymoon in Fiji and it was AweSome! We hit up Namale (#1 rated resort in Fiji and #4 rated spa in the world) and Likuliku Lagoon. In this blog I will share the good and the bad as well as some of our pictures and two really cool videos we made.
Why we chose Fiji for our Honeymoon
There's just something about it…Fiji. When I think of Fiji I think of exclusivity and beautiful. We had been to Hawaii twice and all throughout the Caribbean so it was down to Bora Bora or Fiji. We chose Fiji as it gave us two things and that was variety and a cool over the water bungalow. We stayed 5 nights in Namale (Owned by Tony Robbins) and 4 nights in Likuliku lagoon (over the water bungalow). Also note that the US dollar is actually strong in Fiji unlike some of the other places we looked.
Our time in Namale
Namale was amazing. They have a 3:1 ratio of staff to guests so you are treated like royalty. Other than hiring your own entourage I do not believe you could possibly receive better service anywhere in the world. The resort is all inclusive. Food, Alcohol, basic Scuba and snorkeling trips, horseback riding, movies, room service is all included in the price.
Namale is on the eastern side of Fiji so it does get more rain than the western side but we still had plenty of very nice weather to do cool stuff. They have a lot of fun stuff there that you would not expect like a bowling alley, golf simulator, a cool blowhole and a ton more. They go really out of their way to make you feel special. On one of your nights they do a surprise dinner where they keep the location secret and take you there for dinner with your spouse to an amazing candlelit dinner somewhere that is extremely romantic. Every inch of Namale is dripping with romance. By the way, for anywhere in Fiji you only need to know two words: 1. Bula (hello) and 2. Vinaka (thank you).
Our time in Likuliku
Likuliku is nestled in a lagoon on the western side of Fiji. It has two really cool things, 1. The best snorkeling in the world I believe and 2. Close proximity to a bunch of cool islands such as Monricci which is where they filmed the movie "Cast Away" (you can see the island in our video for Likuliku as we went there).
Likuliku was the first place in Fiji to offer over the water bungalows and may still be the only one but not 100% sure. Likuliku does not have as many things to do, nor is as exclusive or has the service of Namale but still had a great time there. In the Liku video you will see a ton of underwater snorkeling videos as the snorkeling was obscene. Right off our ladder was awesome as was by the island bar so you did not have to take a boat to get to great snorkeling. Couple things I did not like (maybe because we were spoiled in Namale) was they did not offer any room service and their boutique was ridiculously overpriced (t-shirts were about $70 USD).
My review of Namale vs LikuLiku
Service
Namale – 11
Likuliku – 7
Variety of Activities
Namale – 10
Likuliku – 6
Snorkeling
Namale – 7
Likuliku – 10
Romantic and Private
Namale – 10
Likuliku – 8
Weather
Namale – 7
Likuliku – 8
Overall both Jessica and I believe we will revisit Namale at some point. As we feel we thoroughly exhausted Likuliku's main attraction (snorkeling), I do not think we will return there but would instead opt to check out a new place. Kudos to my honeymoon specialist Jason Liptak for putting everything together for us. I highly recommend him for any of your honeymoon needs. You can contact Jason at [email protected] (I do NOT get compensated for suggesting you contact him).
Here are the two videos, I really trimmed a lot from these videos so I think they are both jam packed and fun to watch, hope you enjoy them!
Video of Namale resort
Video of Likuliku Lagoon
If you enjoyed this post please comment and share if you want more content like this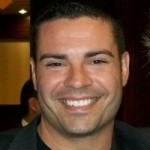 Ray Higdon
Skype: ray.higdon
Email: [email protected]
Image: Nutdanai Apikhomboonwaroot / FreeDigitalPhotos.net
PS: If Your Upline Does Not Have a Step-By-Step Blueprint For Success, Check This Out (Unless You Already Have Too Many Leads) – Click Here For Instant Access


If you enjoyed the pics and videos from our honeymoon in Fiji, retweet and comment please