Here are my network marketing tips to help you stay motivated when you aren't getting the results you want.
Share these with anyone else who may need them.
Network Marketing Tips to Stay Motivated even with No Results
This video comes from our Periscope channel but here are some more resources for you around this question, all full of more network marketing tips to help you.
How to Get Motivated when you just don't feel like it
Sly Stallone, Branding and Staying Motivated
What to do when they say you will never make it (amazing stories here)
Two Powerful Network Marketing tips
There are a couple of ways that you can stay motivated while you are not getting results. One is to look at people who are hugely successful that also failed. For example, I think it was Howard Schultz was turned down 246 different banks and if he wouldn't have gone one more time, there would be no Starbucks. I believe Ray Kroc was a failure his whole entire life until he stumbled upon a burger stand and ended up buying out that little burger stand and created McDonald's in the 60s. I know there was a gentleman who was kicked off the Grand Old Opera Stage and told to go back to truck driving and that's Elvis Presley.
Not getting results is part for the course. It's just the deal. I was in a business conference earlier this week and I heard what I would call a pretty good approach to how to become successful. Now it's not my definition of success but it's how to become successful. How to become successful is to be persistent through failure. That is literally only 50% of the equation. Now most people are persistent. You have to persistent through failure and I think, I don't think it's perfect but I think it's a pretty good way to think about success. How to get success. It's not the definition of success. It's how to get to success.
I failed in a lot of different things. Thank God, I rolled the dice one more time. One more time. I had sworn off networking marketing, hated it. I had some bad upline experiences and some of that was my fault.
You have to understand number one, it's normal. It's normal to be doing work and not getting results. That's normal. Keep going. Be persistent. One of my favorite quotes is from the Dr. Reverend Michael Beckwith, I've been very blessed to share the stage with him a couple of times and he says, "Pain pushes you until a vision pulls you". Let the vision of who you want to become pull you pass these obstacles and this is why. Just having a why isn't enough. It's not enough to have a why, it's not enough. You have to have a vision of who you want to become that is so powerful and that can be how were you spending time with your spouse? How are you making a difference in society? Who are you? Who do you become? That vision is so critical to get you pass the obstacles because there will be obstacles. There will be. Just a fact. Okay. There you go. Hopefully this was beneficial.
Video to Help Stay Motivated
Was this helpful to you? Feel free to share and comment below, also share with anyone who may benefit or perhaps may need to hear this message.
Did This Help You? If so, I would greatly appreciate it if you commented below and shared on Facebook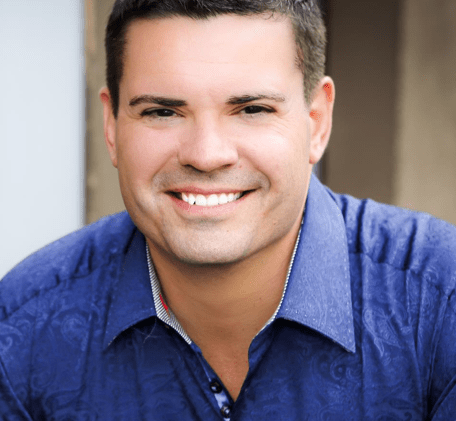 Ray Higdon's Network Marketing Blog
Skype: ray.higdon
Email: [email protected]
Periscope – Ray Higdon on Periscope
Considering Coaching? Check out my Work with Me tab and Survey where we Help People Everyday.
PS: Free 10 Day Online Recruiting Bootcamp Teaches you How to Recruit Using the Internet, Click Here for Access
If you enjoyed this post on Network Marketing Tips: How to Stay Motivated, retweet and comment please