<<<<====Share Over Here =)

MLM Prospecting Tips:
Should You Talk to Warm Market?
Most of us in Network Marketing fell in love with the idea of building residual income years ago or many companies ago, then, without proper training, we prospected our warm market. Is this a good approach? This post will answer that and give a whole lot more of my best MLM prospecting tips.
What I DON'T Like About Warm Market Prospecting
Really the only thing I don't like about warm market prospecting is when untrained marketers go to their friends and family and either try to trick them, guilt them into joining or pound them over the head with their opportunity. If you are properly trained, you won't do any of those things.
MLM Prospecting Tips: The GOOD about a Warm Market List
Here are some reasons you may consider including your warm market in your MLM prospecting:
1. You don't have to learn ANY technical mumbo jumbo or lead generation secrets to build your warm market list.
2. When you prospect your warm market, you are showing them what you would like them to do.
3. If you are a good friend, you will have people you actually like that you would love to travel with and work closer with. My last 8 vacations I won had me hanging out with some of my very best friends (as they won those vacations too!)
4. If you DON'T talk to your warm market, someone else will, and it would suck to see someone else recruit someone you have known for years. Let me share a story with you…
Last Night in Milford, Pennsylvania…
My wife and I are up in Milford spending Thanksgiving with her family. Anytime we are traveling we love to meet up with teammates and people on our email list or connected to us on Facebook so I sent out an email that we would be in Milford and if anyone was around, we would be happy to meet with them. Two people raised their hand and wanted to meet, one actually lives right in Milford and the other in Vernon, New Jersey, about 40 mins away.
We meet with the guy from Milford first (my new friend Ron) and he talks to us about Numis and decides to join. We sign him up on the spot and are excited to have a local person here to build. Twenty minutes later an existing teammate shows up from Vernon. The funny thing is, HE WENT TO HIGH SCHOOL WITH RON! They have known each other for years and he had NOT talked to him about Numis. The moral of the story…talk to your warm market before we fly into your area and sign up all your friends! lol
Here are some more MLM prospecting tips and resources:
1. How NOT to look like an idiot to your warm market
2. Suggestions for when you have failed at other MLM's (I failed in 11)
3. What to do when your warm market is burnt out
4. My Hardcore Sponsoring Course (Free Video)
To Your Abundance!
Did This Blog Help You? If so, I would greatly appreciate if you commented below and shared on Facebook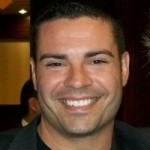 Ray Higdon
Skype: ray.higdon
Email: [email protected]
Work With Me – Numis Network
Image(s): FreeDigitalPhotos.net
PS: Newly Released Book by Randy Gage on Economies, MLM, and Technology, Risky is the New Safe
If you enjoyed this post about MLM Prospecting Tips: Should You Talk to Warm Market?, retweet and comment please