<<<<====Share Over Here =)
Focus on THIS When
Starting a Home Business
This little post could save you thousands and thousands of dollars and hundreds of hours when starting a home business. Read on and thank me later!
What to Focus on When You Start a Home Business
Before I tell you what you SHOULD focus on when starting a home business, let me tell you what you should NOT focus on.
If You Are in Network Marketing
Don't focus on learning the compensation plan perfectly, learning how to give a presentation, ordering business cards, creating banners, looking at venues to hold meetings or any of that stuff. Solely work on getting your first sale, period. In network marketing you get your first sale by relying on the tools that are already existing in your MLM (just reach out to your upline on what tools you should be using). You should solely focus on knowing where to point people to which tool your company uses (sample, DVD's, online videos, etc) and what easy opener line to use with them. Don't be the presenter when you are brand new, use a tool so that they too can use that same tool.
If you are Selling your own Products
Maybe you are reading this and you are NOT in network marketing but selling your own product(s) online or offline. Don't focus on designing a logo, creating business cards, formulating a ten year plan or even buying new equipment to handle all the orders UNTIL you make your first sale. This morning I was listening (again) to the book Ready, Fire, Aim and in it he states that when you are starting a business, the first three steps are:
1. Design a product that has the ability to be sold (it doesn't have to be perfect)
2. Sell it
3. Make it better based on user feedback
Starting a Home Business Right
The best people that I have seen do well when starting a home business, especially in MLM, are the ones that didn't know everything about the compensation plan or product, didn't plan some huge built up event, and just focused on getting prospects exposed to the tools to get sales. When you start a home based business, take my advice, don't spend a ton of money on branding or planning and instead focus on ringing that cash register. For help with making more sales with your home business, see some of these resources:
– 7 Ways to Get More Sales
– 4 Telephone Sales Tips
– Your 7 Step MLM Recruiting Formula
To Your Abundance!
Did This Blog Help You? If so, I would greatly appreciate if you commented below and shared on Facebook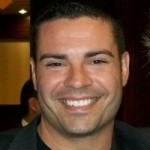 Ray Higdon
Skype: ray.higdon
Email: [email protected]
Work With Me – Numis Network
Image(s): FreeDigitalPhotos.net
PS: If you have listened to my "Maintaining Your Power" audio on CD or mp3, please leave a review here

If you enjoyed this post about Focus on THIS When Starting a Home Business, retweet and comment please