<<<<====Share Over Here =)
Download Your 7 Step MLM Recruiting Audio: Follow These Steps
A lot of people have asked me about this and am finally ready to release it. Follow the steps below to get my most powerful, and simple to follow audio called my 7 step MLM recruiting formula.
What's In the 7 Step MLM Recruiting Formula?
It is my most complete and simple to follow MLM recruiting audio I have ever created. It is easy to follow, and will easily show you exactly where you may have been missing the boat when it comes to MLM recruiting. These are THE steps I follow to recruit people into my network marketing company, this MLM recruiting formula has allowed my wife and I to: - Win 11 vacations in the last three years - Become the number one income earner in my MLM, while my wife became the number one FEMALE income earner - Be at the top of the leaderboards for any contest my network marketing company has EVER ran - Earn a BMW 7 series ($100,000 car) - Earn a vacation package (we get to spend $18,000 a year toward vacations now) - And have the type of dream lifestyle we have always wanted! If you want some or all of those types of accolades and that type of lifestyle, this audio will absolutely help you get there. Now, you are going to be able to get this audio
for a really, really ridiculous price...
Follow These Steps to Get Your Recruiting Audio
1) Comment on this post on how your life would change if you were recruiting an additional two people per month. 2)
Pick up your copy here for only $19.95
(it won't stay this price forever) 3) Share this post on Facebook so we can help as many people as possible
Why You May Consider The Benefits of This Audio
The number one reason people don't recruit more people is they don't have a logical system of how to introduce, invite, follow up and close. This 7 step audio will help you see where in your process you can improve AND by actually following a system, you will recruit more. What would two additional recruits per month mean to you?
Pick up your audio today for less than $20 and start crushing it in your business!
If
you enjoyed this post please comment and share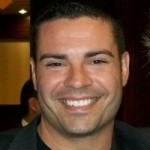 [email protected]
Image(s): FreeDigitalPhotos.net
If you enjoyed this post about how to download the mlm recruiting audio, retweet and comment please