<<<<======Share on Facebook Here
If you Like, RETWEET HERE============>>>>
And Comment Below!
MLM Blog: 4 Tips on How to Make More Telephone Sales
It would be crazy for me to run this mlm blog and never talk about how to make telephone sales. Every single leader I know in the mlm industry, uses the phone all the time and they have excellent phone skills. This may come as a shock to some people that have listened to guru's talking about automated funnels that there is no phone needed, well, if you are not getting the results in your mlm that you desire, pay attention to these 4 tips on how to make more telephone sales!
Tip #1 on Making More Telephone Sales
Call every lead that gives you their phone number or be sure to call every person that tries to call you. If you want to make more telephone sales, you have to start using it! This seems like a no-brainer but I know so many Internet marketers that never bother to call people back, including leads. In fact, I have made a ton of telephone sales for my primary mlm company that have told me they tried calling some other Internet marketer and they never called them back. If you are reading this, have you ever experienced your upline or a marketer that you tried calling not call you back? Leave me a comment, I am curious how often this happens.
Tip #2 on How to make more Telephone Sales
When you are inviting someone to check out your homebased business opportunity, don't tell them how great it is. Don't tell them how much money they could make or how good they would be at it. Instead, tell them it may or may not be for them. Tell them if they are interested, great, if not, no big deal. This raises curiosity a whole lot better than trying to hype someone into watching your company's presentation.
Tip #3 on How to make more Telephone Sales
Don't force your own language, use theirs. After you have a prospect watch a presentation, get them to answer this question first, "What did you like?". This powerful question will reveal a lot to you. Even if they tell you they have questions, concerns, etc, interrupt them by saying something like, Great, I look forward to answering all your questions but first let me ask you, what did you like? Pay close attention to what they say here as it will give you the keys to get them involved. Whatever they like is also the biggest things that YOU like and you want to posture yourself that way. Your prospect does NOT care what you like, they only care about what they like. Here is one way you can use what they tell you they like to help get them to join your mlm company. Here is a very powerful example how to make more telephone sales using this technique:
You: What did you like?
Them: I liked the fact that I can build something I own that I can pass down to my kids and the fact that I get paid on the work of others
You: Well, if you know that this is something you want to do, I would grab your spot and get involved now, however, if you are not sure about getting paid on others or building something that you can pass down to your kids, then certainly do your research or keep kicking the tires.
When you word it that way, you do two things, number one you make them feel like the second option is uncomfortable as they already said they wanted those things and number two, it also makes them feel wishy washy and no one wants to feel wishy washy. Now, will this work on people that don't really want to join? Probably not. However, there are a lot of people that will never join or make a change in their life unless they have a little extra push. Getting better at telephone sales will help you get better to get them to make that jump!
Tip #4 on How to make more Telephone Sales
Take it away from them and always stay in power. If someone tells you they can't do this sort of thing, agree with them and tell them they are probably right then ask them if they know anyone that has been affected by the economy that might be hungry to make some extra money, a lot of times they will then turn around and try to convince you that they could do it, and thereby, convince themselves to join.
If you want more info on how to talk to people on the phone, you might like this webinar from my good friend Todd Falcone – How to recruit professionals into your mlm
Are you looking for a mentor, Email me at [email protected]
If you enjoy this post, please quickly do me a favor and share with others and comment below.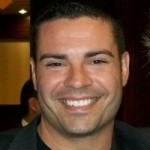 Ray Higdon
Follow Me On Twitter – Southwest Florida Twitter Dude
Check Out My FB Page – Ray Higdon Page (Free Internet Marketing Resources)
Wanna Work With Me? – Work With Ray Higdon
PS: You can get updates like this and others by entering your name and email in the top right box of my site.
PSS: If Your Upline Does Not Have a Step-By-Step Blueprint For Success, Check This Out (Unless You Already Have Too Many Leads) –

Click Here For Instant Access
NOTE: You Have to Check the Checkbox
That Says You Are NOT a Spammer to
Make a Comment Below
Image: Salvatore Vuono / FreeDigitalPhotos.net
If you enjoyed how to get more telephone sales, share this with others and comment below!