<<<<======Share on Facebook Here
If you Like, RETWEET HERE============>>>>
And Comment Below!
The Winners of the Effective Leadership Skills Giveaway
Last Friday, I did a giveaway called Effective Leadership Skills Storytime and the response was tremendous. I have been away on a trip to New York so I JUST had the chance to go through all the comments and entries for the giveaway and I am so blown away. Some of the stories that totally convey effective leadership skills are amazing. I really want to thank everyone who took the time to enter your story and now want to announce the winners!
The Stories That Most Fit the Effective Leadership Skills Giveaway
As you know, in the giveaway I wanted to reward 7 people with $25 gift certificates to Barnes and Noble and one lucky winner an hour marketing consultation. I have to admit, I sorta cheated in picking the winners as I asked for you guys to check out the stories and email me your feedback, that definitely helped as it was so hard to pick 7 out of all the contestants.
Here are the 6 of the winners of the $25 gift certificate to Barnes and Noble. If you are on this list, I need you to email me your mailing address and I will get these out ASAP. (these are in no particular order)
Dan Rice
Eddie Espiritu
Joel Burrell
Richard Duke
Jewel Lynette
Neil Nemetz
To see why my blog readers and myself chose their stories, go and read their comments at Effective Leadership Skills Storytime.
The Top WINNER of the Effective Leadership Skills Giveaway
My top winner, is my friend, Dr Morris out of Fort Myers, FL. I felt his story about his Dad was an excellent example and one I certainly resonated with. I am going to share his story here:
My first memory of exposure to effective leadership was when I was in junior high and I went into my fathers study and he was just sitting in his leather chair smoking a cigar listening to a record.
Now you might say what is the big deal. Well the record had no music it was just this guy with a distinct southern accent talking. My Dad asked me to sit with him for what seemed like an eternity at the time. More and more frequently as I grew older he would have me listen in with him and 10th grade or so he had me start listening to things he selected on my own, which he would then ask me about later. Of course this southern speaker was non other than Zig Zigler himself, which we eventually went to see in person a few times back in the '70′s.
Eventually, I was exposed to Carnagie, Mandino and others and have continued to seek continued ways to raise the bar in my life. Now the leadership point here is not about Zig or the many other speakers I am familiar with. The leader was my father himself, who not only exposed and taught me, but practiced self improvement his entire life. I have since over the years tried to pass these skills on to my 2 sons and daughter.
I have also since found countless new speakers and teachers to draw from such as Burke Hedges, Kiyosaki and Trump. But I still revisit some of the original concepts I was exposed to as a child for affirmations. My favorite still to this day is Zig, but recently am re-visiting Napolean Hill on the recommendation of a good friend and mentor. You see in my experience, if you want to lead….hang out with, and do what other leaders do. Listen to what they are saying and most importantly as my father always did….Take Action! Just as I have by writing this blog. It is small steps like this that make the difference.
As a father that has made his kids listen and attend seminars, I can relate and it is so hopeful to hear you say what you said as perhaps my kids will one day grow up to say something along those lines to me. Dr Morris is a winner of the gift certificate and also of my one hour marketing consultation. You rock Doc!
Bonus for all participants
I was so impressed with how many people entered and shared some really great stories that I am doing a webinar tomorrow night for EVERY participant on marketing. If you participated, email me for your link, it will be at 10pm est, Thursday night. Thanks again to all who contributed!
Are you looking for a mentor and coach to help you create a more powerful lifestyle? Email me at [email protected] and I am happy to see if we are a fit for each other, be sure to tell me
EXACTLY what has been holding you back
If you enjoy this post, please quickly do me a favor and share with others and comment below.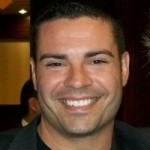 Ray Higdon
Follow Me On Twitter – Southwest Florida Twitter Dude
Check Out My FB Page – Ray Higdon Page (Free Internet Marketing Resources)
Wanna Work With Me? – Work With Ray Higdon
PS: You can get updates like this and others by entering your name and email in the top right box of my site.
PSS: If Your Upline Does Not Have a Step-By-Step Blueprint For Success, Check This Out (Unless You Already Have Too Many Leads) –

Click Here For Instant Access
NOTE: You Have to Check the Checkbox
That Says You Are NOT a Spammer to
Make a Comment Below
Image: jscreationzs / FreeDigitalPhotos.net
If you enjoyed reading about The Winners of the Effective Leadership Skills Giveaway, share it with others and comment below!