<<<<======Share on Facebook Here
If you Like, RETWEET HERE============>>>>
And Comment Below!
Effective Leadership Skills Storytime Giveaway
I wanted to do a giveaway for the holidays but I also wanted to have it fun and educational. I think I have designed a pretty neat way for you to get something for free and at the same time teach me and others something valuable. This giveaway is for you to share effective leadership skills that you learned from someone or something that had an impact on your life. Rules are below
How Can You Win the Effective Leadership Skills Giveaway?
The rules are pretty straightforward. I want to hear YOUR story on effective leadership skills you have seen others exhibit or you have learned. If you learned them from a book, share how you personally related! I don't want just a quote from an avatar, I want to hear your story! So here are the full rules:
– Has to be a personal story to you. It can be something you learned from a book but how did that relate to you personally?
– The Story has to be specifically about EFFECTIVE LEADERSHIP SKILLS
– You have to leave your story as a comment on this blog post at the bottom
– You then have to retweet or share this blogpost on Facebook or Twitter
– It can be a video response or text reponse as long as it's in my comments on THIS blogpost
– You have to post your comment, with your story, by Midnight PST, on Friday, December 17th, 2010
So, this is a cool thing to do anyway right? Oh, wait, this is a giveaway…you probably want to know what I am giving away! I am giving away 7, yes, 7 $25 gift certificates to Barnes and Noble to buy whatever book you want! I also will be picking my favorite story out of all the entries and will do a one on one, marketing consultation with them. You have 7 chances to win, this is your chance to share your story with me and the rest of the world!
2 Examples of how I learned Effective Leadership Skills
My first example came when I was a project manager for Collier County government. My boss, Maggie Bowles, who I love dearly, taught me one of the most effective leadership skills I could ever be taught. She said, "If you want something done, you have to be willing to give someone else the credit". It still rings so powerfully when I think about it. It really teaches two powerful lessons. One is to know what you want and the other is focusing on what you want rather than getting credit makes you very powerful.
My second example came from Jack Welch's book, Straight from the Gut. I also learned this when I worked for county government. He said, Across the board increases or decreases shows a company's inability to address weakness. Interesting thing is when I read that they had just given a 12% raise to everyone in my department. So, the people that sharpened pencils all day got the same increase as people that were seriously busting their butt. You can also see the flipside in today's economy. When the board of a major company takes a 10% across the board decrease, you can bet that not everyone deserved it. When you don't differentiate, as Welch is suggesting, you lose your best and keep your worst.
Why am I doing this giveaway?
That's simple, I am a student of leadership. I work with a family of marketers around the world and I am constantly striving to get better. When I have the chance to hear real stories, highlighting effective leadership skills that touched, moved or inspired you, that pumps me up and teaches me how I should better mold myself.
Thanks for reading and Good Luck! Hope you are one of the lucky 7 winners!
If you enjoy this post, please quickly do me a favor and share with others and comment below.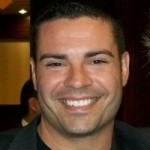 Ray Higdon
Follow Me On Twitter – Southwest Florida Twitter Dude
Check Out My FB Page – Ray Higdon Page (Free Internet Marketing Resources)
Wanna Work With Me? – Work With Ray Higdon
PS: You can get updates like this and others by entering your name and email in the top right box of my site.
PSS: If Your Upline Does Not Have a Step-By-Step Blueprint For Success, Check This Out (Unless You Already Have Too Many Leads) –

Click Here For Instant Access
NOTE: You Have to Check the Checkbox
That Says You Are NOT a Spammer to
Make a Comment Below
Image: Keattikorn / FreeDigitalPhotos.net
Help me get the word out about the Effective Leadership Skills Storytime Giveaway by sharing and commenting below!