The 17 Best Books for Entrepreneurs

Here is my list of 17 of what I call the best books for Entrepreneurs.
IF you wanna bone up on your education, you might see which ones sound good to you.
Our New Book For Network Marketing!
A Go For No Book For Our Profession!
17 of the Best Books for Entrepreneurs
My Two Favorite Books on Network Marketing
1.  Your First Year in Network Marketing. This is by Mark Yarnell and is one of the most real books I have ever read on Network Marketing. He really lays out the potential land mines and sets very realistic expectations in this book.
2. Go Pro by Mega Guru Eric Worre is also a very complete book on Network Marketing.
3. The Secret Code of Success, By Noah St John is still one of my favorite books on mindset and overcoming what has you stuck.
4. The War of Art by Steven Pressfield. This is seriously one of the best books for Entrepreneurs in existence. Steven Pressfield is straight up beast in this book explaining all about resistance and how to fight past our small thinking and action.
5. John Maxwells 21 Irrefutable Laws for Leadership is awesome. I read this about once a year and ALWAYS catch something new.
6.  Dan Kennedy's Ultimate Sales Letter is perfect for those that struggle with target market and who they should be marketing to and how to do it.
7. Moine's Unlimited Selling Power is a book about a very different spin on sales and how to think about selling.
8. Joel Bauer's How to persuade those who don't want to be persuaded is just genius (he is also quite a trip if you ever see him live.
9. Differentiate or Die by Jack Trout may possibly be the most powerful advertising book in existence. When it comes to best books for Entrepreneurs, this one is also just a necessity. This and their 10. "Positioning" book are incredible at arguing the point of why you HAVE to be different to be successful.
11. How to Inspire any audience and 12. Life is a series of presentations are both great books on speaking by Tony Jeary.
13. Top Earner Recruiting Secrets is one of my eBooks that you might enjoy if you want to get better at closing and recruiting.
14. Brendon Burchards Motivation Manifesto. This is Brendon's latest and as good as all of his other books.
15. Ready, Fire, Aim by Michael Masterson is one hell of a book and one of the best books for entrepreneurs that want to really build a large business.
16. How to Get Rich by Felix Dennis is still one of my favorite books on making big money.
17. Last but not least, The Four Hour Workweek is a total classic on outsourcing and time efficiency.
Vibrational Money Immersion
Last but not least, is my book called Viberational Money Immersion.
As every single chapter has homework that is geared toward evolving you as a network marketer that may be struggling as a top earner inside of your company.
The people who've read this book have told me how much it has impacted them!
Other Lists of Entrepreneur Books
Here are a few other lists that I like that I found online
1. 21 Books every entrepreneur should read
4. 14 of the Best Books for Entrepreneurs
What Awesome Books did I Forget about?
There are certainly books not on this list that YOU might classify as some of the best books for entrepreneurs, what are they?
Comment below and let me know which books are MUST-READS in your opinion.
Did This Help You? If so, I would greatly appreciate if you commented below and shared on Facebook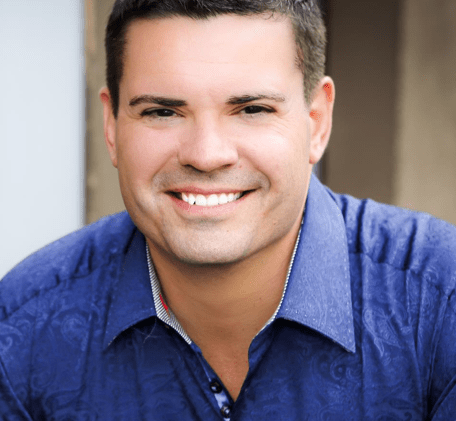 Ray Higdon's Network Marketing Blog
Skype: ray.higdon
Email: RayLHigdon@RayHigdon.com
"I Teach You the Marketing, Mindset and Sales Strategies to Make More Money and Follow Your Passion!"
PS: If You Haven't Recruited Anyone (or less than 10 people), This is the Course you Should Get – Click Here

If you enjoyed this post on The 17 Best Books for Entrepreneurs, retweet and comment please