<<<<====Share Over Here =)
Book of the Week: The War of Art
Not all readers are leaders but all leaders are readers. This is a new series I will be doing to help you, today's book of the week is the War of Art.
Don't You Mean the Art of War?
No, I mean the War of Art by Steven Pressfield. I just started reading this book yesterday and let me tell you, it is already one of my favorites. This book dives into what prevents us from accomplishing what we know we want to and perhaps even are meant to. He calls it, Resistance. Here are some of his thoughts on the matter (from the book):
Rule of Thumb: The more important a call or action is to our soul's evolution, the more resistance we will feel toward pursuing it.
Resistance obstructs movement only from a lower sphere to a higher. Ray's example: If you want to stop focusing on building your network marketing team to promote a new shiny object, resistance will do a happy dance as that is exactly what it hopes for, your distraction and lack of focus on what you really want.
As artists and professionals it is out obligation to enact our own internal revolution, a private insurrection inside our own skulls. In this uprising we free ourselves from the tyranny of consumer culture. We overthrow the programming of advertising, movies, video games, magazines, TV and MTV by which we have been hypnotized from the cradle. We unplug ourselves from the grid by recognizing that we will never cure our restlessness by contributing our disposable income to the bottom line of Bullshit, Inc., but only by doing our work.
Now you see why I love this as my very first book of the week selection!
Who Should Read the War of Art?
Well, the easy answer is everyone should pick up my selection for book of the week but here is a more precise answer.
Anyone who has ever felt resistance, procrastination, or struggles to accomplish the goals they really care about, should read the War of Art.
There, back to everyone right?
The language Steven Pressfield uses in this book is astounding and powerful and I am truly grateful my coach suggested this book to me.
You can pick it up from Amazon here, be sure to share your thoughts on the book with me on this post. Also, comment below if you like my new weekly series on my pick for book of the week, it is a new concept that I thought may bring value to you!
You can check out my exclusive interview with Steven Pressfield by Clicking Here
To Your Abundance!
Did This Blog Help You? If so, I would greatly appreciate if you commented below and shared on Facebook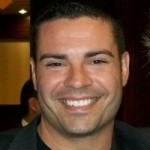 Ray Higdon
Skype: ray.higdon
Email: RayLHigdon@RayHigdon.com
"I Show Network Marketers How to Recruit More Reps, Get More Leads and Become a Top Earner in Their Network Marketing Company."

Image(s): FreeDigitalPhotos.net
PS: For a Very Limited Time You Can Download my Book From Amazon for Only 99 Cents! No Kindle Reader Required!

If you enjoyed this post about Book of the Week: The War of Art, retweet and comment please