How can you convince other people that what you're doing is legitimate and that your networking marketing business is not a pyramid scheme?
Here I will share exactly what you need to focus on to get those who are skeptical to WANT to join your business.
How To Get Skeptical Prospects To Join Your Network Marketing Business
1.  Posture
I really, really, really would suggest to you that you start to work on your posture. Posture is a word that's been thrown around forever. But we never heard anyone truly define it. A few years ago, we came up with our definition of posture.
Posture: The belief in what you have regardless of external acceptance or approval.
[clickToTweet tweet="Posture: The belief in what you have regardless of external acceptance or approval." quote="Posture: The belief in what you have regardless of external acceptance or approval."]
You believe in what you have regardless of what people around you are saying or thinking or telling you it's about.
That to me should be your number one mode of operation. That you having a belief in what you're doing regardless of what external people tell you and regardless of what their opinion is.
2. Talk to more people
Instead of fighting against 30 years, 40 years, 50 years, 60 years of programming that told them to stick to their job and stick to their guns and avoid anything that falls outside of that, instead talk to more people.
I've had a lot of people that were cynical or skeptical about network marketing that saw us doing what we were doing. I had a lot of people that were, "Ah, you're doing one of those things. Oh, it's one of them pyramid deals. Oh my goodness, how long that's going to last?" or "How long are you going to be on that one?"
I heard all those kind of comments.
Instead, I would focus and look for who is open.
I never wanted to work hard to get someone to believe in network marketing.
Instead, I would just say "Hey, this is what I'm doing if you're open to it, great. If not, no big deal."
Then I would go and do that over and over and over and over, and create results.
And then a lot of times you'll see these same skeptical people say, "Hey, you mentioned something to me a long time ago, and I just saw that you took a cruise," or "I saw you just won a car," or "I saw that you just quit your job," or "I saw that you just took your kid on a awesome vacation. How are you doing that?"
"Well remember that thing it told you about, you weren't sure about which is totally fine? Well yeah, I've just been doing that. It's been building me an extra income stream, so it's pretty cool."
Did you find that helpful?
Let me know what you think in the comments below. And, feel free to share this with your teammates.
More Resources For You:
How To Recruit More People Into Your Network Marketing Company
MLM Recruiting Tips For Handling Objections
Did This Help You? If so, I would greatly appreciate it if you commented below and shared on Facebook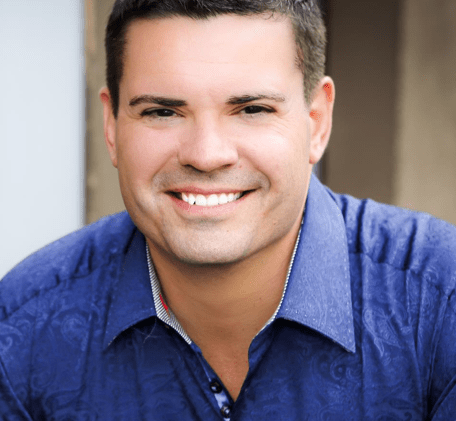 Ray Higdon's Network Marketing Blog
Skype: ray.higdon
Email: [email protected]
Facebook – Facebook.com/rayhigdonpage
Considering Coaching? Check out my Work with Me tab and Survey where we Help People Everyday.
If you enjoyed this post about How To Get Skeptical Prospects To Join Your Network Marketing Business, retweet and comment please