<<<<====Share Over Here =)
Some of my Resources and Network Marketing Tools
I get asked all the time about what equipment and network marketing tools I use in my business so thought I would share EXACTLY what I use.
Know that you don't NEED to use these tools to grow a successful network marketing business but just sharing what I am currently using.
By the way, I know Amazon is doing a big black Friday sale so I tried to include a link to Amazon where appropriate.
The Number one Network Marketing Tool You MUST Have..
The number one tool you simply must have to be successful in network marketing is your courage.
Courage to face rejection, courage to stand apart from the crowd, courage to defeat the odds and courage to think long term versus stare too long at short term results. MOST successful network marketers I know started off terribly and DIDN'T create instant success yet so many people enter this arena and get upset when they haven't created a huge check in their first six months. Have the courage to know this is a long term play and to focus on getting better versus getting lucky.
By the way, if you aren't willing to face rejection and invite people to check out your opportunity or product, NONE of these tools or resources will make a lick of difference. Use your head, don't overspend if you aren't doing what you know you should be doing in your business.
Network Marketing Tools and Resources I Use in My Business Now
If you follow my MLM blog you know that I shoot videos usually about 5-7 times per week, every week. I want to share EXACTLY what network marketing tools and resources I use to make this happen.
1. I use a Canon Rebel T4i to shoot MOST of my videos. It is made for video and it really upped my game when I started using it. The lends I use is a Canon 18-135mm. I had some people suggest I use a 55mm but I honestly could not get it to work right and the 18-135mm lens is so dang easy to use. I hate wires so I don't use a wired mic, instead I use a mounted Rode mic and it works amazingly well. I have shot videos right in front of 14 foot waves in Cabo and you can't even hear the waves.
2. I recently started using a Go Pro Hero3 Black Edition. I have heard a lot about this camera so I bought it for our latest trip which was to Cabo. Check out the video that I shot with the Go Pro here. I am still getting used to it but just for the underwater use, I think it's worth it alone and I love how small it is. Some people have complained that it was hard to use, I didn't find that. It doesn't come with a display LCD so you have to kind of wing it at first or download the free app to remote control it but I fully believe that I am going to shoot some amazing videos with this little thing.
3. As you may know I create a LOT of Network Marketing training products and when I record them I use a Blue Yeti microphone. Very easy to use and THE top of the line recording microphone. IF you plan on creating network marketing tools or resources for people to buy, I would suggest getting it.
Other Resources I use
I take my laptop (Macbook Pro) with me wherever I go and I always pack it in my Thule backpack. I think it was Mark Hoverson that introduced it to me but now I see Todd Falcone and Bill Pescosolido have one too. These things are awesome, lightweight and they have a crush proof as well as water proof compartments in them. I bought one for my son and he loves it.
As we travel A LOT, I read a LOT of books when I am on the plane. I have written several blogs about different network marketing book suggestions so here are a few links to check out:
7 Favorite Network Marketing Books
10 More Network Marketing Books
There you have it, plenty of books to read and a list of some of my best network marketing tools and resources. If there was something I forgot or you have a question as far as resources, just ask me in the comment below and I will answer for you.
Hope you had a Happy Thanksgiving if you celebrated and super excited to see some of you next week in Vegas!
Leave a comment and share if you got value from this blog post!
To Your Abundance!
Did This Help You? If so, I would greatly appreciate if you commented below and shared on Facebook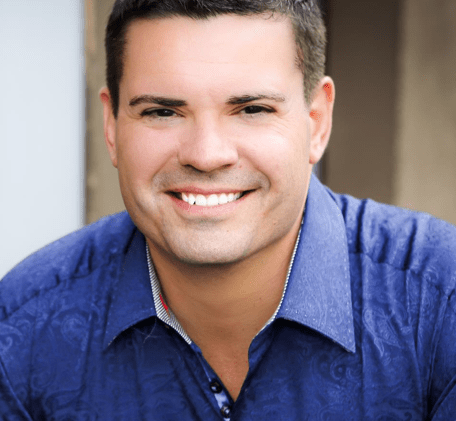 Ray Higdon's MLM Blog
Skype: ray.higdon
Email: [email protected]
"I Show Network Marketers How to Recruit More Reps, Get More Leads and Become a Top Earner in Their Network Marketing Company."
Image(s): FreeDigitalPhotos.net
PS: Want to Master MLM Prospecting and Recruiting? Check out my Straight Talk Audio and Workbook
If you enjoyed this post about Some of my Resources and Network Marketing Tools, retweet and comment please