Do you want to recruit more people into your Network Marketing business?
Perhaps you have tried or thought about cold-calling? Today's post will share some simple tips to get you bigger results.
Attract People to YOU?
Prospecting is definitely a staple of building your business and today's cold calling tips to recruit more people will certainly help you but what if I could show you how to get people reaching out to YOU?
Thursday night at 9pm eastern I am gonna give you our very best tips on using the Internet to brand yourself and generate leads, Click Here to Register and feel free to share with others!
Recruit More People via Cold Calling
Yesterday I shared a Network Marketing Script for Recruiting realtors and today I am talking about cold calling tips to recruit more people…does this mean I think you should rely on reaching out to others versus learn marketing? Absolutely not but I am also a big fan of doing what you can with what you have. Before I built my online brand and had thousands of leads each month pouring in, I had to go FIND people to talk to about my product and opportunity. If YOU are struggling with locating people to talk to, be sure to download our free mp3 titled 29 Sources of Leads.
Bottom line: Should you do Cold Calling?
The answer is, maybe =)
IF you don't have leads coming to you AND you feel like you suck on the phone, cold calling may be the best thing for you. A rejection by a stranger usually doesn't hurt as much AND you can get some practice in on some people that DON'T know you. I have had a LOT of people over the years that told me they sucked on the phone that I suggested buying leads that with practice ended up becoming pretty good. IF you want to buy some leads to try them out, you can get leads here (we partnered with these guys back in 2011 to provide quality leads, WARNING though, NO leads that you buy are lay down sales so you WILL have to learn your craft).
My Best Tips on Cold Calling
It IS a numbers game. Focus on how many people you can connect with vs. how long you get a prospect to stay on with you. FAST DIS-qualification is key to most of the top sales people that do cold calling.
Tonality is more important than the words you say. We teach this in depth in our Cold Market Recruiting Blueprint. You have about four seconds for someone to decide if they are staying on the phone with you or if they want to hang up. Using up swings in the beginning is powerful to basically cause confusion as to were they expecting the call or not. This is the exact opposite of when you are going for the close where you want more authority in your voice (downswing), here is an example of what I mean by downswing – Why I never ask anyone to join
Manage the energy of the conversation. Do not beg, bug or chase, if they pull away, you go into qualification mode versus convince mode. Example: If they say, Is this one of those network marketing things, you say, Yes, and we only work with certain individuals that are coachable and we feel are a right fit, are you someone that is coachable and we could c0unt on following our step by step training or do you know someone who DOES want to make extra money if we showed them exactly how?
MARKETING TIP: Take people on your journey! After each day of cold calling, successful or not, shoot a video or do a livestream sharing what you heard, learned, etc. Hardly anyone does this but people LOVE being included on someone's journey. We will talk more about this sort of approach on Thursday night.
There you have it! Four simple tips to help you recruit more people, hope they help you and feel free to share with others!
Did This Help You? If so, I would greatly appreciate it if you commented below and shared on Facebook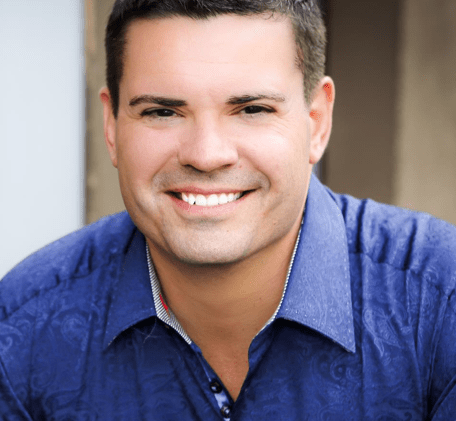 Ray Higdon's Network Marketing Blog
Skype: ray.higdon
Email: [email protected]
Periscope – Ray Higdon on Periscope
Considering Coaching? Check out my Work with Me tab and Survey where we Help People Everyday.
PS: If you haven't recruited anyone, or fewer than 10 people, This Course will Help (and is on Sale)
If you enjoyed this post about How to Recruit More People with Cold Calling, retweet and comment please
Save