<<<<======Share on Facebook Here
If you Like, RETWEET HERE============>>>>
And Comment Below!
Our Trip to Vail
This post won't really teach you anything but it sure is cool and fun! If you wanna take a break and watch a fun video of our family vacation to Vail, here you go!
Why I post this stuff
I post this stuff as THIS is what I work so hard for. It is NOT the industry or company recognitions or awards. It is not just to increase my bank account or buy material stuff. Both Jessica and I work so hard so that we can enjoy ourselves when we want and where we want. Never get so mired down with work that you lose sight of what you should be working hard so hard for..
Why I Chose Vail for our Family Vacation
The kids had never seen snow and none of us had ever skied. I wanted a little Christmas like village as I always thought they were so cool and after talking to a few people, Vail village became the choice. In this blog I will share the things we did as well as a video.
1. We had new years eve dinner at Lord Gore. Lord Gore is like a ten table restaurant on the Golden Peak side of things in Vail, the neatest thing about Lord Gore is they have a huge window wall that faces the mountain where they shoot off the fireworks and once a year the ski instructors go down the slope carrying flares, very cool.
2. We stayed at the Mountain Haus in Vail Village. Great place, free breakfast, outdoor and indoor hot tub and pool and killer rooms. The location is great as it is right by the covered bridge and Vail Village is in between Golden Peak and Lions head.
3. We had killer snowball fights at Ford Park, we had tried out these snowball guns I bought from this german magazine, they sucked but the fights were still cool.
4. We all went skiing for the first time. Yes, Jessica did much better than all of us but we had a lot of fun. The kids had a blast as did I. We hired a private instructor for half a day on Lions Head (ride the gondola) which I would strongly suggest, it also knocks your lift ticket prices way down as well. I messed up and totally forgot to shoot video of us skiing but got some great pics.
5. We went dogsledding. This was the favorite thing of the boys. If you go, make sure you go with Alpine Adventures as they are the only dog sledding company that allows you to interact and pet the dogs as well as drive the sleds yourself. This was really, really cool. Their facebook page is Alpine Adventures Inc. Neat side note about the dog sledding, almost all of these dogs are rescued animals, they do not breed dogs at Alpine. Also note that these dogs, as you can see in the video, LOVE TO RUN.
6. We went Snow Mobiling. The snow mobiles were a lot of fun although due to the slower snow season there were patches of dirt here and there on the ride up the mountain. Still worth it and we got some good video of me and Brandon doing over 50mph =)
7. We did the Cinebistro which was really cool. They are a very small movie theatre in the village that you go there 30 minutes before the movie and from your seat can order from their full bar and restaurant and they serve it to you at your seat, pretty cool.
Tips if you take a trip to Vail
1. Bring money, its expensive. We were told we could rent all the clothes, etc for skiing so we did not buy any but did not realize you had to order the clothes rental days in advance so we were forced to pony up some dough for all the ski gear (and that ain't cheap in Vail).
2. Two local hangouts that are really reasonable in price and food is great is the Mexican restaurant (I think La Cantina) located in the Vail information booth as well as Pazzos pizza.
3. Reserve your lanes at Bol, this is the most unique bowling alley I have ever seen with huge big screen TV's at the end of the lanes and a full bar. With only 5 lanes, they fill up fast.
4. Get a hamburger at Red Lion, delicious.
Video: Our Fun Family Vacation to Vail
Vail vs Our Other Trips
A little over three years ago I was in foreclosure and dead broke and couldn't afford to take anyone anywhere but since then we have been able to take the kids to  a lot of places. Two summers ago we went to Washington Dc, last Christmas we went to New York and this past summer we went to Chicago. The kids rated Vail their favorite place =)
Would You Like to Take More Trips?
I decided that a cool goal would be to help some people earn enough money to take their families on a cool trip like this. If you are looking for someone to work with and be mentored by, and, you are looking for a hand up not a hand out, shoot me a quick email at [email protected], hope you enjoyed this post!
If you enjoyed this post please comment and share if you want more content like this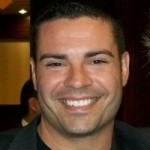 Ray Higdon
Skype: ray.higdon
Email: [email protected]
Work With Me – Numis Network
Image: nongpimmy / FreeDigitalPhotos.net
PS: If Your Upline Does Not Have a Step-By-Step Blueprint For Success, Check This Out (Unless You Already Have Too Many Leads) – Click Here For Instant Access


If you enjoyed this MLM blog on Our Trip to Vail, retweet and comment please