Striving for Network Marketing success but just not getting support from your family or spouse? This will help.
These are the network marketing tips that more people need to hear if they are serious about success and have a lack of support from their family.
Here are More Network Marketing Tips around Spouses and Family
How to Work with your Spouse and Create Network Marketing Success
What to do when your Spouse does NOT Support your Efforts
About This Audio…
This audio is from my Free Coaching Friday Periscope session that we run every Friday at 10am eastern on my Periscope channel. The video came out fuzzy so we just snagged the audio for you.
How do you get your family to support your efforts? Most people feel like you must have that because I'll get people every week that will email me and they'll say "Hey. I heard your story. It's so great that you had a supportive family."
What does that mean? What that means is they're drawing the conclusion that to create network marketing success you must have a supportive family. They think that if they don't have a supportive family, that's why they're not successful. It's bologna. Do we prefer a supportive family? Of course, no question. I'm not playing light on that. Do you require a supportive family? You do not. You have to have some integrity with what you're doing.
This is what I've seen lots of times. Person joins a network marketing business. They're fired up and they tell their spouse "Oh, my God, it's gonna be awesome, we're going to rock this thing. Boom! We're going to make it happen." They're like "Oh, okay. Great." They're kind of weirded out because maybe it's the first time you've ever expressed entrepreneurial behaviors or energies or anything like that. They might be a little weirded out, but a lot of times, they'll be like "Oh, okay."
You start going to meetings. You start buying tools. You get on auto ship. You start traveling to the events. Instead of seeing little Timmy's baseball game, you go to the event because that's what you've got to do. That's what you've got to do. You've got to do these things to create network marketing success. What the family is seeing is they're seeing you on your computer all the time. They're seeing you away from the family non-stop. What they don't see is any results. They don't see money coming in. They don't see anything to celebrate. They only see an absence of you and the problem here is a lot of people are busy, but not productive. Very different.
You can go to all the meetings on the planet. You can attend, you can win a ribbon for best attendee of all events on planet earth, but if you're not prospecting, you're not going to make money. If you're not getting eyeballs on your presentation, you're not going to get money. You don't just go to event after event after event. You don't just buy tool after tool after tool. You don't just buy courses, not go through them or go through them, not prospect and make money. You have to be getting eyeballs on the presentation.
What most people do is they, they, they are getting ready. Right? They're sharpening the ax, but they're not prospecting anybody. They're not getting any eyeballs on the presentation. They think that their family is an endless well that they can dip into. Months down the road, wife or husband or whatever, family is like "Um, what's up? You've been doing this thing for a long time. You've cost us 1,000s of dollars. We barely see you. You're on your computer. You're never present with the family at dinner table. Sound familiar? Listen to the audio for the rest of the story and my best network marketing tips on gaining that support you desire.
Audio for Network Marketing Success
Was that helpful? Probably not what you expected right? But I sure hope you appreciate hearing the truth. Share this around if you are serious about more people creating Network Marketing success DESPITE the lack of support they may be receiving.
Did This Help You? If so, I would greatly appreciate it if you commented below and shared on Facebook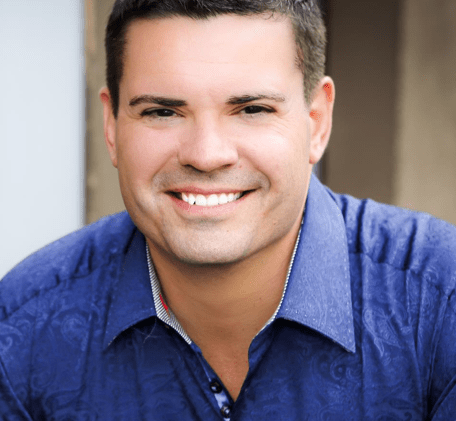 Ray Higdon's Network Marketing Blog
Skype: ray.higdon
Email: [email protected]
Periscope – Ray Higdon on Periscope
Considering Coaching? Check out my Work with Me tab and Survey where we Help People Everyday.
PS: If You Don't have a Team, Haven't Recruited Anyone (or less than 10 people), This is the Course you Should Get – Network Marketing Training Course
If you enjoyed this post on Network Marketing Success & Gaining Support from Family, retweet and comment please