<<<<====Share Over Here =)
MLM Success: Working with your Spouse
Networking marketing is NOT just about making more money, it's about creating an amazing lifestyle. Working with your spouse positively can be one of those keys.
This post will help you understand how working with your spouse does NOT have to be stressful!
How to Work With Your Spouse
First of all, my wife and I have decided to dive deep on this conversation. This was going to be a paid training we were going to do but we decided to open it up to everyone at no cost. If you'd like to dive deeper on working with your spouse, Register Here for our Free Webinar on Thursday, February 13th.
There are several keys to properly working with your spouse, here are a few that we abide by that have kept us happy and productive:
1. Respect each others role. Typically when couples work together, one is a control freak. The control freak just knows that they can do a better job with everything that has to do with the business and it shows. If you want to understand how to work with your spouse, you must first, let it go and respect the other person. They may do things differently than you do but other than mission critical things, let em do things their way and own it. If your spouse feels empowered, they will want to continue working with you, if they feel they are constantly being questioned on how they are doing things, they won't.
2. Just because you CAN talk about business all the time, doesn't mean you should. Schedule date nights where the phones get left in the car or are only available for emergencies. On date night, skip talking about business and instead talk about ideas for future vacations, fun things to do for family or friend members, TV shows, anything but business.
3. Reward yourself for hitting your goals. When my wife and I had a super successful event last June (our next event is June 12-14th in Orlando), we awarded ourselves with a week in Cabo. When she had a super successful launch for her product, we decided to book an Alaskan cruise for us and our two top affiliates. This planning of rewards can make the work more fun and enjoyable especially if you know you will be having fun TOGETHER at a later date.
Working with Your Spouse (When They Don't Support You)
So, here's the reality…sometimes your spouse either doesn't support you or did at one point and now doesn't. We are going to dive SUPER deep into that on the webinar but here's two major tips in regards to that:
1. Force yourself to be grateful for all the things they do. Holding yourself in gratitude vs anger over their non-support is KEY. When YOU are grateful, THEY change.
2. Don't test the limits of their support and PRODUCE. NEVER, EVER, EVER blame your lack of production on THEM. YOU are the business owner, the very best way to get their buyin is NOT with your words but with your rewards and you ONLY get rewards with the right set of habits and actions. Again, we will dive deep into this on the webinar.
Did you get value out of my working with your spouse article? Feel free to share with others and comment below if you are pumped up for the webinar on Thursday!
To Your Abundance!
Did This Help You? If so, I would greatly appreciate if you commented below and shared on Facebook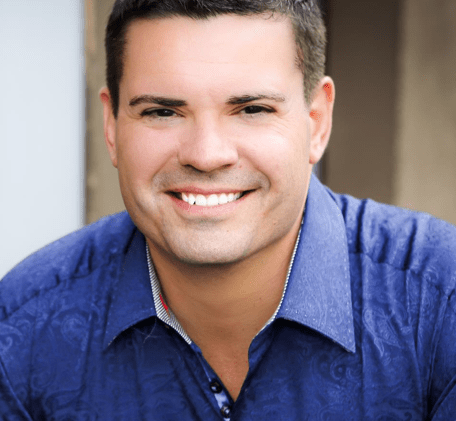 Skype: ray.higdon
Email: [email protected]
"I Show Network Marketers How to Recruit More Reps, Get More Leads and Become a Top Earner in Their Network Marketing Company."
Image(s): FreeDigitalPhotos.net
PS: Finally! A system that teaches you how to get leads for YOUR business, Check it out
If you enjoyed this post about MLM Success: Working with your Spouse, retweet and comment please