Wondering when is a good time to talk about your Network Marketing Business Opportunity?
Here I share exactly HOW and WHEN to bring up your business to get more recruits.
How To Bring Up Your Network Marketing Business Opportunity In A Conversation
When do you make the transition online to actually talking to people about your business?
First off there are two aspects of building any kind of business. There's prospecting and there's marketing.
Prospecting is active. It's where you're reaching out to an individual online, offline, cold market, or warm market.
Marketing is passive. It's where you're doing something you hope an unnamed individual reacts, responds to. Now, it could be Facebook live, could be blog post, podcast, and article, could be flyer in the laundromat, it could be a drop card, billboard, ect. There are a lots of different ways of marketing.
Prospecting
First of all, if you're prospecting people, I would get to the point sooner. Don't attempt to build report for six, eight, or nine weeks.  You don't have to get 11 questions in before bringing up the business.
I would get to the point sooner.
If I was mainly branding myself around inspiration, motivation, then I might reach out to somebody and say:
"Hey. I saw you on my Facebook live. You know, I hope that you get inspiration from it. Hey, you may or may not know this, but I actually do a business on the side. I'm always looking for sharp individuals to work with. And hey, I may be totally crazy but I thought maybe you'd be open to taking a look at it, and it may or may not be a fit for ya."
[clickToTweet tweet="Get to the point sooner." quote="Get to the point sooner."]
That's prospecting.  Just get into the point a little bit sooner, would be my suggestion.
Now, when it comes to marketing, there are a couple tendencies that pretty much all entrepreneurs have. These are tendencies that you want to avoid.
In the video below I share exactly how to avoid these tendencies and exactly to bring up your opportunity.
[clickToTweet tweet="Move forward imperfectly." quote="Move forward imperfectly."]
Did you find that helpful?
Let me know what you think in the comments below. And, feel free to share this with your teammates.
More Resources For You:
How To Attract and Recruit Strong MLM Leaders
Did This Help You? If so, I would greatly appreciate it if you commented below and shared on Facebook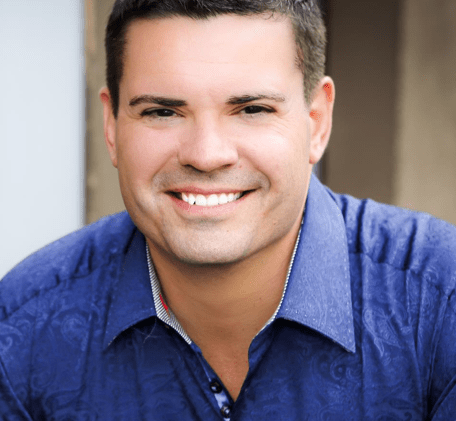 Ray Higdon's Network Marketing Blog
Skype: ray.higdon
Email: [email protected]
Facebook – Facebook.com/rayhigdonpage
Considering Coaching? Check out my Work with Me tab and Survey where we Help People Everyday.
PS. Enrique enrolled 15 NEW Partners and got a HUGE Rank Advance after being in our Rank Makers Community for only 1 MONTH! Find out how he did it here.
If you enjoyed this post about How To Bring Up Your Network Marketing Business Opportunity In A Conversation, retweet and comment please