Are you serious about becoming a top earner? Here are some MLM tips that will help you that you probably have never heard.
Watch these 3 free trainings for some epic network marketing tips on mindset and recruiting.
Some of my Very Best Network Marketing Tips
A week ago I got invited to use Facebook livestream through their Facebook mentions app. We have been doing Periscopes pretty often and I really enjoy doing those for our audience so thought I would give it a try. We have since had tens of thousands of people watch the three Facebook livestreams we have done since last Thursday. It took me awhile (I can be a little slow) but we finally figured out how to put these livestreams on the blog.
These three videos contain some of my very best network marketing tips on mindset and recruiting. We aren't done either, with our big event this weekend I don't know when I will do more of them but wanted to make sure you saw the first three episodes as they were so well received. Jam packed with MLM tips to help you become a top earner, I think you are going to love them.
Want more from me? Here are a few more articles/videos:
MLM Tip for Starting your New Rep
Powerful MLM tips from Event in Houston
My Best MLM Tips to Become a Top Earner
Warning: In the videos I am driving. 1-2 people would of over ten thousand have expressed concern over my safety that I am speaking while driving. As I appreciate that concern greatly, you may consider realizing that while driving I am not interacting with the screen. IF you have ever spoken to another person while driving a car then you are also safe to do this. If you are unable to speak while driving, you may want to consider no longer driving.
Video 1 – What you need to know BEFORE you prospect anyone
How to become a Top Earner

Posted by Ray Higdon on Thursday, August 6, 2015
Video 2 – How to start with your Prospecting (do NOT watch until you watch video 1)
How to Become a Top Earner part 2

Posted by Ray Higdon on Friday, August 7, 2015
Video 3 – More MLM tips on Prospecting and recruiting
How to Become a Top Earner Part 3

Posted by Ray Higdon on Monday, August 10, 2015
Was that helpful? Did you get some powerful MLM tips on becoming a top earner? Do you like this style of training? Comment below if you want to see more training like this and feel free to share this with your teammates.
If you enjoyed this post please comment and share if you want more content like this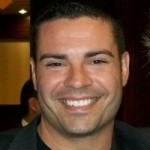 Ray Higdon
Skype: ray.higdon
Email: [email protected]
Considering Coaching? Check out my Work with Me tab and Survey where we Help People Everyday.
PS: If Your Upline Does Not Have a Step-By-Step Blueprint For ONLINE Marketing Success, Check This Out (Unless You Already Have Too Many Leads) – Click Here For Instant Access
If you enjoyed this post on MLM Tips: How to Become a Top Earner 1-3, retweet and comment please