Ever get hit with the "Don't Have the Money" Objection? These MLM recruiting tips can crush that before it ever happens.
This may be one you share with your teammates to help them with this VERY common obstacle with MLM leads and warm market.
Learned some MLM Recruiting Tips Last Night..
Last night was epic.
We are out in Kansas city for a company event and like at most company events we love to reward our top producers by taking them to a nice restaurant.
So last night we took our top producers via limo to the highest rated restaurant in Missouri called "The American". It was an epic 10 course meal that lasted four hours!
I cannot even come close to pronouncing half the stuff we ate but we had so much fun AND lucky for you, I learned some killer MLM recruiting tips to help YOU.
Meet Cesar Rodriguez, he's a total Beast and a Kingpin of Network Marketing Recruiting
Our top recruiters in our team are Cesar Rodriguez and Tanya Aliza. Just so you know how crusher these guys are, today is the 18th of April and THIS month alone they have recruited 23 people at a minimum buy-in of $366 with many of those 23 coming in at the full package for over $500! Yeah, that is what you would say is pretty dang good.
So, What are these MLM Recruiting Secrets I learned from Cesar?
IF you have been in Network Marketing for ANY length of time, you have heard the "Sounds great but I don't have the money" objection right? And if you haven't you may consider taking the advice of your upline and actually prospecting some people =).
Cesar shared with me last night that he finds out if they have the money BEFORE he even sends the presentation. What?!?
How does he do that?
Here is my breakdown of what he shared with me last night, hopefully he will have time to comment on this blog post and clarify anything I may be leaving out as I forget to get him on video last night.
Recruiting Script from Cesar
He determines if they are open to taking a look at what he has going on. He has ALL kinds of tricks for this which I won't get into, he does have a full blown MLM recruiting course that I personally have gone through that is great.
He says to his MLM leads and prospects (again, after he determines they are open), I am going to ask you a straight forward question but will explain why I am asking it this way. I have ZERO doubt that once you see what we have to offer that you are going to fall in love with it and it is most likely going to be a life changing moment from you and I simply know, again, without a doubt, that you are going to want to join.
Before I send you this presentation though, I have to ask you, do you have at least $366 to invest into your home business? The reason I ask is I would hate to have you see something you absolutely love and then be heartbroken that you weren't able to join right away. If you do not have the money, we can schedule a time in the future to touch base but if you have the money, they I am more than happy to send you this presentation that I believe is going to be a PERFECT fit for you.
OK, be honest, is that EPIC or what? If you DON'T think it is, let me remind you that him and Tanya have recruited 23 people this month and it is ONLY the 18th!
Get Value?
IF you like the fact that I constantly have my eyes and ears out for MLM recruiting tips and other resources to help you become top earners in your company, please share this post and comment below. My wife and I love helping network marketers succeed big time and we appreciate your awesome energy and hope this helps you!
If you would like to check out a few more of my articles on MLM recruiting, Here are three of my very top:
30 MLM Recruiting Questions to Ask your Prospects
5 Favorite MLM Recruiting Secrets
There you go! Let me know if you liked this post!
Did This Help You? If so, I would greatly appreciate if you commented below and shared on Facebook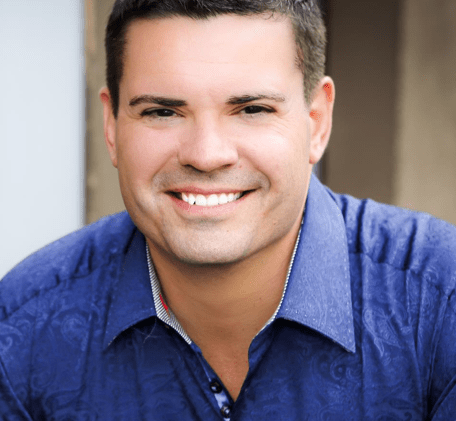 Ray Higdon's Network Marketing Blog
Skype: ray.higdon
Email: [email protected]
"I Teach You the Marketing, Mindset and Sales Strategies to Make More Money and Follow Your Passion!"
PS: If You Don't have a Team, Haven't Recruited Anyone (or less than 10 people), This is the Course you Should Get – Network Marketing Training Course
If you enjoyed this post on MLM Recruiting: Pre-Strike Against The Money Issue, retweet and comment please