#1 Way to Approach Strangers
About Your Homebased Business
Right now so many people are ravenously looking for more leads, more traffic and more prospects to talk to. What about the human beings you encounter every single day? That intimidates most people to even bring up this topic but what are you, a homebased business entrepreneur or a tiny squeaky mouse? Haha, well, regardless of which category you fall into, I am going to share with you the easiest way to talk to people about your homebased business.
Don't Lead with Your Homebased Business
You have probably heard this one before, especially if you have seen ebooks or webinars on online mlm sponsoring. However, here is a little twist, lead with a compliment! Let me preface this by saying that I do not talk to every single person I meet about my homebased business. Why? If they have a crappy attitude and seem to hate life, I don't have time to help them turn that around and then be open about even thinking about having their own homebased business. But, for those that have a good attitude or seem like fun people, I approach them.
How to get their information to send your homebased business presentation
– Give them a genuine compliment. Don't fake it here, truly tell them something nice that you notice about them. Earrings, shoes, outfit, smile, or their attitude.
– Ask them questions. Where are you from? Where did you go to school? How long have you worked here?
– Then I position my homebased business like this. "Just throwing it out there but would you be interested in a side project that doesn't interfere with what you are doing here at _________(wherever they work).
They will respond one of three ways, I know as I do this every single day. They will respond with (1) No thanks, (2) Well, What is it? or (3) Yeah! And I will tell you that the third answer is the one I get all the time. Here is how I finish the talk:
– "I am real busy and running to an appointment but tell you what, we are always looking for sharp people. If you give me your email and phone number I will send you over a short video and if you like what you see, we can talk further, cool?"
And they will give you their information about 9 out of 10 times you ever ask this. Next time you are at a restaurant, car dealership, tanning salon, networking event, etc, use this approach and get those leads without offending anyone or getting into some big crazy explanation. The #1 mistake network marketers make is they say too much about their homebased business. Don't do that. My friend Jake says that people judge your opportunity like they do from the title of a movie. Don't give them the title of the movie! Use the above script and you will leave them curious which is exactly where you want them to be!
This does not mean I am against online mlm sponsoring, not at all, I just think you are nuts if you say you are motivated but won't approach people around you, especially with this approach I just gave you!
Are you looking for a mentor, Email me at [email protected]
Did This Help You? If so, I would greatly appreciate it if you commented below and shared on Facebook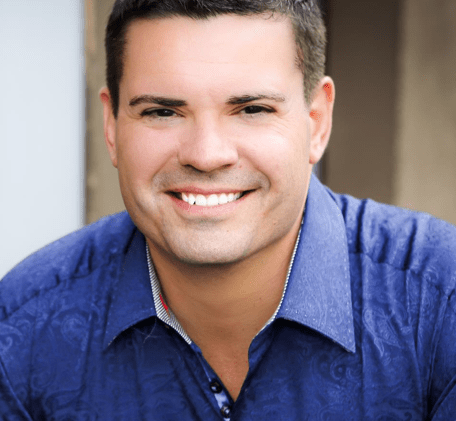 Ray Higdon's Network Marketing Blog
Skype: ray.higdon
Email: [email protected]
Periscope – Ray Higdon on Periscope
Considering Coaching? Check out my Work with Me tab and Survey where we Help People Everyday.
PS: If you haven't recruited anyone, or fewer than 10 people, This Course will Help (and is on Sale)
If you enjoyed this post about #1 Way to Approach Strangers About Your Homebased Business, retweet and comment please