<<<<======Share on Facebook Here
If you Like, RETWEET HERE============>>>>
And Comment Below!
The 2 Most Influential Women in MLM Leadership
Throughout my life I have been greatly influenced by and most of my best teachers, were women. In this blog post I am going to share who I consider the 2 most influential women in the online network marketing world. Two women I have personally worked with and can vouch for and that have built a network marketing business.
Is Online MLM the Same as Attraction Marketing?
Sorta, kinda, but no. Attraction marketing can be used in any type of business. If I were a diamond store I would have online tutorials on things like a) How to spot a fake diamond, b) How to sell a diamond without getting ripped off or c) How to negotiate the purchase of a diamond. That would be attractive and more than likely people would want to buy from my store because I took the time, unlike the other clueless diamond stores out there, to educate them and actually help them. You can also, of course, use attraction marketing in your online MLM efforts but with online MLM, the end result is to get them into your network marketing business. The two women I am highlighting are actively building a network marketing business not just selling you training.
Online MLM Queen #1 – Michelle Alpha Pescosolido
The first time I met Michelle Alpha Pescoslido I made her cry. It's true! Not because I was mean or anything but because I had just spoken at stage at No Excuses 2 and shared my story about how I had been in foreclosure and also not had a relationship with my Dad for 13 years. Back then hardly anyone knew who Michelle was, now, it is hard to find someone that doesn't sing her praises.
Michelle literally came from out of nowhere to become the living legend she is today. Her training on social media and facebook pay per click is by far the best in the industry and the cool thing is that it is not some theoretical bullcrap that other gurus would tell you they do but actually don't, she has actually used what she teaches. When you are looking for a trainer or coach, it is NOT enough to see what their success is but also how they help their team and how they train and I can tell you in both arenas she is frigging amazing. From doing three way calls to coaching sessions, she bends over backwards for her team. As far as teaching, well, let me share this personal story..
Michelle, her husband and I were recently on the MLM cruise we won and were hanging out in the casino. She asked if I played craps and I told her that I just didn't understand it and how no fewer than 10 people had tried to teach my wife and I how to play and we just didn't follow. Her ability to break things down so anyone can follow them is uncanny and within 6 minutes we were all playing craps (maybe her and Bill should write an ebook!). If you have the pleasure of working with Michelle, you know what I am talking about, she really is awesome.
Online MLM Queen #2 – Diane Hochman
Diane Hochman is a true legend. When I think of a leader that has an intimate relationship with her list and followers, Diane is at the very top of that list. Long ago I secretly got on her list to study how the heck she did it as it was a mystery to me how strong her following was and I found out that she does something after my own heart, she serves.
Put it to you this way, most people that have the ability to develop a cult like following let the power go to their head and they start to manipulate their people to make them bigger. Diane consistently sends out communication to her list begging for people to ask her questions about marketing and or Online MLM. She constantly is recording new audios and videos PERSONALLY helping people out that she may not have ever even met! That is a true servant leader and why she has tremendous success. I also got to hang out with Diane on the cruise and she is such a hoot. Her transparency as a leader is awesome and is to be studied by anyone serious about creating their online brand.
What do the three of us all have in common?
We are all trainers dedicated to creating leaders. We are also all three fervently pursuing ways to help people and all three of us are up to be possible speakers at the upcoming No Excuses 3. Let me make it real simple for you..
You deserve to hear more from these two amazing women. To do so, whether you are going to be there or not, go to this page and click like above their pictures. They already have a ton of likes but they are just too influential and too good of trainers to NOT present at this amazing event. While you are there, if you have not already (assuming you like my training), be sure to vote for me as well =) There are so many people that are potential speakers that have influenced me, Hoverson, Daegan Smith, Falcone, Tim Erway, The MLSP dudes, The awesome Rob Fore, and MLM blogging dude Ty Tribble. Be sure to vote for all the speakers you love and have helped you in some way.
Exercise: Who has helped you in a tremendous way?
It is always a great exercise to reach out to someone who has helped you in your journey and never forget. It is amazing to me that companies like My Lead System Pro have created the online brands of so many people just to have them stop promoting or think they no longer need the system that made them. Always be in gratitude and you will have more treasures come your way!
If you enjoyed this post please comment and share if you want more content like this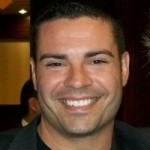 Ray Higdon
Skype: ray.higdon
Email: RayLHigdon@RayHigdon.com
Work With Me – Numis Network
Image: vichie81 / FreeDigitalPhotos.net
PS: If Your Upline Does Not Have a Step-By-Step Blueprint For Success, Check This Out (Unless You Already Have Too Many Leads) – Click Here For Instant Access
If you enjoyed this MLM blog on influential women in online MLM, retweet and comment please