<<<<======Share on Facebook Here
If you Like, RETWEET HERE============>>>>
And Comment Below!
Having Crazy Times Aboard Network Marketing Cruise
We just got back from being aboard Royal Caribbean's Jewel of the Seas for 6 days with 206 teammates in our network marketing company and it was a BLAST! Perhaps too fun! Check out the pics and the video and also some things I learned
Ever really let your hair down?
I have to admit that sometimes I can be not a lot of fun, all business, and in the past have struggled with letting my hair down and just having fun without worrying how I look to others, etc. That was NOT the case on this MLM cruise, we danced, had fun and laughed like it was going out of style. I think my increased ability to chill out and just have fun is certainly due to being around people I really like as well as not having to worry so much about finances as I used to. I seriously didn't care that I looked like a fool on the dance floor and me and the team just had so much fun! Lesson: Sometimes it is very therapeutic to let your hair down and it is a lot of fun!
Why You Should Win Every Company Incentive
A few things that I noticed:
– I saw previously skeptical spouses all of a sudden get the business. Our industry is NOT about selling products, it really is about having a better lifestyle and nothing builds belief in others like experiences such as an MLM cruise or incentive trip
– If you truly want to connect with some people, instead of just meeting them in a stuffy hotel meeting, get them snorkeling, hanging out on the beach or in a more fun and relaxing environment
– The best feeling in the world is seeing and hearing from teammates who maybe have either never won a trip or have never been on a cruise. There were A LOT of people in our group that it was their first cruise and I know they will always remember this one as it was such a blast
– A cruise or cool incentive is a great place to network with cool people. I didn't notice too many grumpy people on the cruise in the caribbean in the middle of January, most were pretty happy! Those are the best types of people to talk to, I believe the award goes to my man Robert out of Sacramento for getting 26 phone numbers of people he prospected, that dude is a machine!
How I Lost $500 Cash (and it was not in the Casino)
So in Cozumel we went out on a catamaran with about 12 of the team and after snorkeling they took us to this really cool beach that had trampolines and a crazy huge inflatable slide in the water. We all swam out and had fun on these things but when I got back to shore the $500+ cash that I stupidly had in my pocket was gone. =(
Yeah, I was a little down. My friend Brady offered to help and another stranger on the beach helped look too (more on random acts of kindness in a second) but none of us found the money. We went back to the catamaran (which was about to leave us) and told the captain what had happened and if anything showed up we would appreciate it knowing full well that it probably wouldn't. Just a few minutes later the captain yells to me that it is my lucky day and a guy and girl had found $205 cash floating in the water and turned it into the captain. Here's the amazing part: we didn't know them, they were not even on our cruise ship and they didn't know someone had lost any money. I took the $205 and out of it gave them a soggy $100 bill which they tried to refuse but I was just in awe by their kindness and honesty. So, I was out $400 right? Well, Karma had something to say about this! Just a few hours later at a very impromptu Mexican hat and mustache costume contest with some of the team I won first prize which was a very cool $400 watch!
Moral of the story: I used to treat money as such a scarce commodity and it showed up in scarce ways in my life. I remember I used to try anyway to download free stuff to avoid paying for training material. I have seen people purchase training, go through the training and utilize it and then refund within the given period because they treated money so scarcely. I have found those people constantly struggle to make money even through they believe they are spending less. I plan on doing a separate blog on this exact topic. Listen to your heart, compensate those that deserve it and be amazed at how the energy of money flows back to you!
Video: Wild, Wet and Wacky
If you enjoyed this post please comment and share if you want more content like this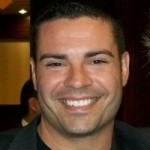 Ray Higdon
Skype: ray.higdon
Email: [email protected]
Work With Me – Numis Network
Image: jscreationzs / FreeDigitalPhotos.net
Image: nattavut / FreeDigitalPhotos.net
PS: If Your Upline Does Not Have a Step-By-Step Blueprint For Success, Check This Out (Unless You Already Have Too Many Leads) – Click Here For Instant Access


If you enjoyed this MLM blog on network marketing success, retweet and comment please