How to EXPLODE Your Homebased Business by Recruiting Professionals
If you wish to get bloodied and bruised in your homebased business, keep recruiting broke people that have no social or business skills. A tendency with most that work a network marketing business opportunity is to recruit DOWN, that is, to recruit people that have less money or are less socially connected. Conducting your business that way is a sure fire way to constantly have to worry about who is going to stay on autoship, answer questions about around their skepticism, and generally get frustrated with the whole model. There is another way. What if you could prospect and recruit people who already work on a commission basis that cut their umbilical cord to a salary check years ago? What if you could recruit prospects that are HIGHER on the social economic ladder and are hungry for success?
For some of you, this will be a breakthrough...
We all want success right? Perhaps that is why we sometimes tend to target those that NEED something to happen in their life by recruiting down the financial food chain. The problem with this is typically, not always, those that are really hurting financially also have the greatest degree of belief that the world is out to get them and everything is  a scam. They are also easily influenced by others that may suggest what they are doing is not the best use of their time. Business professionals do not fall into that way of "stinking thinking" nearly as easily. It makes a lot more sense to target and bring in 2-3 business professionals than it is to bring in 30-50 people who simply don't understand business and operating in a professional manner. Don't get me wrong here, anyone with any background can build a successful homebased business, but, I have just seen an easier path for those already in the professional services arena so why not target them?
My Recorded Webinar with Todd Falcone
Todd Falcone is a good friend of mine who is known for teaching how to target professionals for your network marketing business opportunity. Let me point out, Todd Falcone DOES NOT teach general prospecting, he ONLY teaches how to target professionals. Todd is an expert at cold calling professionals and finding those interesting in making extra money outside of their professional. Another great thing about what he teaches is the methods he uses to locate these leads is totally free. In fact, in the below video he gives you a script to say to professionals and teaches you a way to locate and prospect an UNLIMITED about of leads at absolutely no cost. I learned a lot in this webinar with him and I think you will too. Todd does have a product he talks about at the end of the video but whether that is for you or not is

besides the point

, if you want to learn how to explode your homebased business by recruiting professionals, watch the below video:
To get Todd's Black Book of Scripts - Go Here
If
you enjoy this post,
please quickly do me a favor and share with others and comment below.
To Your Abundance!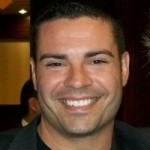 Ray Higdon (239) 471-4800
[email protected]
Follow Me On Twitter -
Southwest Florida Twitter Dude
Friend me on Facebook -
Ray Higdon Facebook
Check Out My FB Page -
Ray Higdon Fan Page (Free Internet Marketing Resources)
Wanna Work With Me? -
Work With Ray Higdon
PS: You can get updates like this and others by entering your name and email in the top right box of my site.
PSS: If Your Upline Does Not Have a Step-By-Step Blueprint For Success, Check This Out (Unless You Already Have Too Many Leads) -

Click Here For Instant Access