Not sure how to approach people you don't know about your business?
Here I share exactly how to prospect strangers online or offline with ease and speed.
How To Prospect Strangers
What is the best way to reach cold market?
Cold market: People that you do not know. (They could be online and offline)
Online
Facebook is still a great place to prospect. My wife, Jessica, built to $10,000 a month at the age of 21 recruiting only strangers on Facebook. She's been teaching social media prospecting for years and years. If you want a FULL answer to how to recruit cold market on Facebook, check out rayhigdon.com/jesswebinar.
Here's the gist…
If you want to recruit people that you do not know on Facebook, connect with them.
If you see someone make a clever comment or an intelligent comment, then I would like their comment and comment back saying, "Hey great comment. I really appreciate that."
Reach out to them by private message and say, "Hey, I saw that you made that comment on the _____ fan page." And say "Hey, I'm just throwing it out there. I'm always looking for sharp individuals and always looking for people to rock with me in my new side project. If you're open to it, I can share more, and if you're not, totally cool."
Online & Offline Communication
There are two things that you must include in any communication, but especially with a cold market person.
Two things that you should have in every communication:
Are you open?
Give them an out.
An amateur will say, "Hey, I got this thing that you would be a perfect fit for and you'd totally crush it. Here's my link."
That would be the WORST thing to do.
Instead of just trying to close them and give them an out.
"Hey if you're open to it great, if not, no big deal. Hey I'm gonna rock this thing. If you'd like to take a look, sweet. If not, no worries."
Always give an out. An out doesn't reduce your power, it actually increases your power.
[clickToTweet tweet="Giving an out doesn't reduce your power, it actually increases your power." quote="Giving an out doesn't reduce your power, it actually increases your power."]
Amateurs are afraid of giving an out. They want to tell them that their opportunity is a no brainer.
So, they pitch. They want to sell, to press, pressure or to push. They don't want to give an out, because they want them to make the decision and they want them to take action.
It's a mistake.
Instead, see if they're open, give them an out. Those are the two things that you should have in EVERY communication.
Building Rapport
I always got to the point very, very fast. And that enabled me to hit my numbers very quickly. That's also what helped me go for 20 no's every day for six months straight and eventually become the number one income earner in that network marketing company.
I'm not someone that likes to build rapport forever. Now, my wife doesn't either, but she typically will build a little bit more rapport than I did.
However, I just appreciate people getting to the point. AndI know there's a lot of people out there that appreciate that too.
If you feel you got to bake brownies for them and visit them at softball games before you see if they're open to your opportunity, I think you're doing it wrong.
Did you find that helpful?
Let me know what you think in the comments below. And, feel free to share this with your teammates.
More Resources For You:
How Busy Moms Can Build A Massive Network Marketing Business
The Best Way To Use Social Media Marketing
29 Sources of Leads so you never run out of people to talk to again.
Did This Help You? If so, I would greatly appreciate it if you commented below and shared on Facebook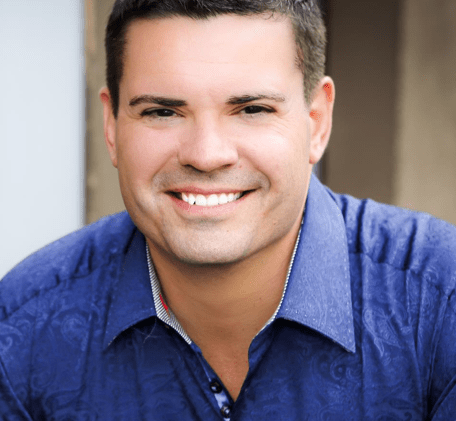 Ray Higdon's Network Marketing Blog
Skype: ray.higdon
Email: [email protected]
Facebook – Facebook.com/rayhigdonpage
Considering Coaching? Check out my Work with Me tab and Survey where we Help People Everyday.
If you enjoyed this post about How To Prospect Strangers, retweet and comment please