What is the best way to use social media marketing?
In this training, I explain exactly how to use social media to get more customers and reps.
The Best Way To Use Social Media Marketing
My suggestion is to attract people to you through the value that you put out into the marketplace.
Instead of using resistance marketing or repellent marketing, use attraction marketing.
Attraction Marketing
Attraction marketing is where you put out value.
What would that be?
You see it every single day. If you walk through the mall and you walk by the asian food place, they'll have you samples of bourbon chicken. You walk by, and they're like, "Here you go, bourbon chicken."
That's attraction marketing. That's value. Is it valuable to have a nice little sample, yum yums, right? That's value.
Lowe's and Home Depot, they'll do a how to lay tile free class. Well, guess what? You go there, and you're like, "Oh, wow, that's how I do the grout."
And, they're like, "Hey, here's all the things that you need to do. Here's how to do it, and by the way, if you want to buy them, here they are."
1. Who Do You Want To Attract?
Do you want to attract people wanting to lose weight? Do you want to attract people wanting to make money? Or those who want fancy hair? Do you want people that want better-looking skin or that want financial education?
Think, "Who do I want to attract to me? Who would be the perfect person?"
2. Focus on What They Want
What do they struggle with?
The classic examples that I've used for many, many times is, if you're wanting to attract people that want to lose weight, just start educating on weight loss tips. Start doing how to stop those nighttime sugar cravings or how to get rid of your craving for chocolate.
If you're wanting people that want to get in shape, maybe you show here's the five exercises to get rid of your love handles, here's four things to tighten up the triceps.
You just think about who do you want to attract, and what is it that they search for on Google? What is it that they struggle with? What is it that they lay awake in night at bed wishing that they had a solution to? Well, lead with that.
Amateurs are like, "Buy my thing! Join my team!" But, with no value, no education, no anything.
Instead of that, let's think a little smarter.
How do we get them over to our camp wanting to work with us?
You could do Weight Loss Tip Friday, where you take questions on losing weight.
No Following?
So, what do you do if you have little or no following? In the video below I share exactly what to do and how to get more social media leads.
[clickToTweet tweet="Be so good they can't ignore you. – Steve Martin" quote="Be so good they can't ignore you. – Steve Martin"]
Did you find that helpful?
Let me know what you think in the comments below. And, feel free to share this with your teammates.

More Resources For You:
How I'd Start Over And Build A New Team
Why People Will Join You If You Are Brand New
29 Sources of Leads so you never run out of people to talk to again.
Did This Help You? If so, I would greatly appreciate it if you commented below and shared on Facebook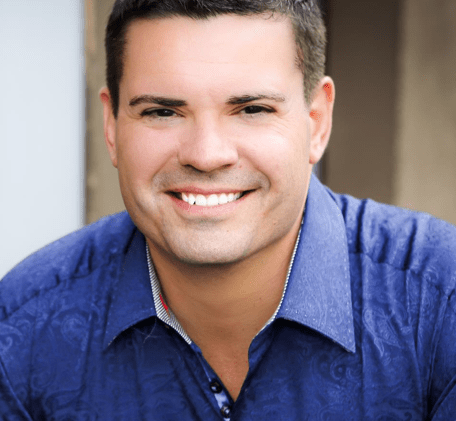 Ray Higdon's Network Marketing Blog
Skype: ray.higdon
Email: [email protected]
Facebook – Facebook.com/rayhigdonpage
Considering Coaching? Check out my Work with Me tab and Survey where we Help People Everyday.

If you enjoyed this post about The Best Way To Use Social Media Marketing, retweet and comment please