<<<<=====Share on Facebook Here and Google+ above

If you Like, RETWEET HERE============>>>>
And Comment Below!
How to Make More Money From Home
This quick blog post is focused around tips to teach you how to make more money from home. Some are mind hacks, others are tactical in nature. Apply these tips and you WILL start making more money over time in your home based business.
How to Make More Money From Home Using MiNd HaCkz
This might be the biggest thing you can do is create games in your mind to start attracting and honing your reticular activator on making money.
1. Create an act to celebrate any and all commissions. It could be a fist pump, a boo-yaa, or perhaps ringing a bell of some sort. Whether it is 50 cents or $5,000, start PHYSICALLY celebrating ANY win you have.
2. If you really wanna know how to make more money from home, you have to create more gratitude in your life. ANYONE that gives you value, advice or coaching should receive at LEAST your silent gratitude but better yet to voice it in some form of communication. I see people that have ALL types of people around them helping them but they never stop to see how good they have it so that help diminishes or never gets realized.
3. Focus on what you want. Every morning when you get up, imagine EXACTLY what you want to make in commissions that day and smile. Send heart energy out to the world on how grateful you are to be placed in such an amazing place and time. Each night, before you go to sleep, focus in your mind or better yet, write down all the things you want in your vision book (this post might help – how to use vision books)
How to Make More Money From Home – Tactical Tips
1. Easy step how to make more money from home is to keep more. If you haven't already, make sure you watch this webinar with tax expert Sandy Botkin.
2. In  your efforts to make more money and learn online marketing, make sure you are actively pursuing sales (not just in a passive manner). So many people make this mistake and don't aggressively go after sales and just hope for leads and traffic. This webinar is one of my favorites to get better on the phone.
3. Learn how to get more traffic. Study people that have the type of results you want. This blog you are reading gets well over a million hits per month with 30,000-40,000 unique visitors per month. Lately I have been studying a lot of Russell Brunsons stuff on traffic and it has helped tremendously.
How to Make More Money From Home When Life Sucks
Hey, I was there. When I started down this journey to learn how to make money from home I was in personal foreclosure, had very little in the bank and was pretty darn depressed about life. What helped me was ANYTIME my mind would "go there", I would dive back into activity. IF you are in a tough spot financially, it is SOOO important for YOU to push yourself hard to get things done, then, IF you push hard, you will start to get results and IF you start to get results you will start feeling better and it will become easier. Most people don't push hard enough during the stage called "suckville". I can tell you it isn't easy, but it's worth it.
If you enjoyed this post please comment and share if you want more content like this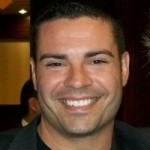 Ray Higdon
Skype: ray.higdon
Email: [email protected]
Work With Me – Numis Network
Image: digitalart / FreeDigitalPhotos.net
Image: David Castillo Dominici / FreeDigitalPhotos.net
PS: If Your Upline Does Not Have a Step-By-Step Blueprint For Success, Check This Out (Unless You Already Have Too Many Leads) – Click Here For Instant Access
If you enjoyed this blog on how to make more money from home, retweet and comment please