<<<<======Share on Facebook Here
If you Like, RETWEET HERE============>>>>
And Comment Below!
How to use Vision Boards or a Dream Board
A lot of people have heard speakers or motivational people talk about having vision boards or a dream board where you cut out pictures of things or places you want or want to visit but few people spend time doing this. If you haven't done it by now, you may want to consider doing it after you hear this story…
Vision Boards Have Worked for me and they can for you
This weekend I was on a fully paid for Cancun trip that I won. If you did not see the killer video I shot, check it out here and visualize yourself being there! (Cancun Trip Video). Well, the neat thing is I attracted that into my life almost three years ago.
Back in 2008 I created a dream board in the form of a book (see picture to the right) where I cut pictures from magazines and from the Internet and put them on paper inside of a 3 ring binder. This, in my opinion, is a superior way to create vision boards as you place your affirmations at the back of the vision book so you physically touch your goals each day as you flip through the book.
Vision Boards and Their Goals Realized
Watch the below video to get the details on how I did this, how shocking the experience was and how you can attract stuff to you by using the power of your subconscious.
As explained in the video, here is how you gain access to my exclusive leadership webinar series  – http://www.WorkWithaTopEarner.com
If you enjoy this post, please quickly do me a favor and share with others and comment below.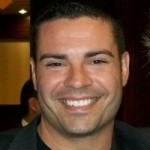 Ray Higdon
Follow Me On Twitter – Southwest Florida Twitter Dude
Check Out My FB Page – Ray Higdon Page (Free Internet Marketing Resources)
Wanna Work With Me? – Work With Ray Higdon
PS: You can get updates like this and others by entering your name and email in the top right box of my site.
PSS: If Your Upline Does Not Have a Step-By-Step Blueprint For Success, Check This Out (Unless You Already Have Too Many Leads) –

Click Here For Instant Access
NOTE: You Have to Check the Checkbox That Says You Are NOT a Spammer to
Make a Comment Below
Image: worradmu / FreeDigitalPhotos.net
If you enjoyed this MLM Training blog on vision boards and a dream board, share this with others and comment below!