<<<<======Share on Facebook Here
If you Like, RETWEET HERE============>>>>
And Comment Below!
Start Fresh in Your MLM Home Business
My kids play a lot of video games. When a game is not going their way, they hit the reset button. Ever wish you had a reset button on your home based business? Well, you do and you can start fresh and this blog will help you. This may be the best thing you could possibly do if you are frustrated with your results.
Your MLM prospects don't know your Frustration..unless you tell them
When you are talking to friends and family or other MLM prospects, you can get a lot of rejection. Welcome to the club. It is not what happens to you but how you respond to what happens to you that makes all the difference in the home based franchise world. Every MLM top leader or income earner has had their share of rejection, they just kept on going as their desires were larger than their excuses.
It can become a habit that when we get rejected by one person, we carry that dejected emotions over to the next person who would otherwise have no idea we had ever been rejected. Each new person you talk to can be a fresh start but far too often we let the LAST person that rejected us affect our future conversations. Suggested Exercise: If you have had a not so great conversation with someone, Take a huge deep breath in through your nose, hold it for ten seconds and let it out through your mouth. This can help get some more oxygen and can help reduce your stress. Embrace the knowledge that your next MLM prospect has no idea what just happened and treat them as a brand new person that would love to work with you.
How to totally start fresh..
Too often we focus on what we have NOT accomplished and forget the whole reason why we started down this journey. I, and the rest of your family/world, encourage you to recall why you got into the home based business industry. Here is a guarantee, you joined your network marketing business because you saw possibility. You joined because you saw that there was another way and that you could accomplish some certain things in your life. Can you still accomplish those things? Of course you can, but not with the mindset focused on what has NOT been accomplished.
Start Fresh, press the reset button. Talk to your MLM prospects with the energy and vigor you had when you first started this business and didn't know that others might reject you. Have a broad smile on your face thinking about the things you can now accomplish with this industry. It is your attitude that will determine your results and we forget this by losing sight on our reasons why.
Helpful Posts to Help You Start Fresh in MLM
How to create a million dollar vision
How to create a vision board or dream book
Webinar Reminder – How to Recruit 10-20 People Per month into your organization
Next Wednesday I am doing an exclusive webinar where I reveal some of the secrets of top MLM Leaders. In this webinar you will learn some scripted test closes, openings, insta-mirroring and more. Make sure you get on early as it will max out. You can register at this link – Sponsoring Mastery Webinar
If you enjoyed this post please comment and share if you want more content like this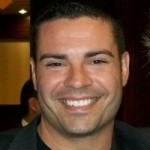 Ray Higdon
Skype: ray.higdon
Email: [email protected]
Work With Me – Numis Network
Image: Sujin Jetkasettakorn / FreeDigitalPhotos.net
Image: scottchan / FreeDigitalPhotos.net
PS: If Your Upline Does Not Have a Step-By-Step Blueprint For Success, Check This Out (Unless You Already Have Too Many Leads) – Click Here For Instant Access
If you enjoyed this MLM blog on starting fresh in your home business, retweet and comment please