How do you follow up with your Network Marketing Prospects after they blow you off? Are they full of excuse after excuse on why they couldn't show up to your meeting?
In this post is a recording that will definitely help you. It's from our TEAL 3 Event and it's a POWERFUL video where I share exactly How to Respond to these Time Vampires.
Following Up With Your Network Marketing Prospects
Some prospects (even with these amazing prospecting strategies) believe it or not, they will NOT keep their word. It's amazing. I can't believe it. Some of these people are liars. They will lie to you.
If they didn't watch the presentation, the network marketer's standard response might be, "Oh my God. I can't believe it. All right, I'll explain it."
That's kind of the standard response, or they guilt them. "You said you watch the presentation."
That's NOT how you get someone in. That's NOT how you inspire them.  I'm not big on guilt. Not a fan of guilting people to the top. It just is silly.
Remain Postured
For too often you've allowed the prospect to hold all the power. You've allowed them to be the boss, and you're just doing the dance for them. "Pretty please join my thing." You're doing the dance. Well, NO longer. You don't need to do the dance. There is NO need to defend yourself. You don't need to explain yourself. You need to maintain the POWER.
[clickToTweet tweet="NO need to defend yourself. You don't need to explain yourself. You need to maintain the POWER." quote="NO need to defend yourself. You don't need to explain yourself. You need to maintain the POWER."]
If I call someone, "Hey …" We've set this up. We've talked. They were supposed to watch a presentation at two. I told them that I'm very busy, but I could call him at 2:30. I call him at 2:30. "Oh, didn't have time to watch the presentation, had to clean my aquarium, had to pressure wash the garage, had to hang drapes, whatever." They always have some really, really great excuse.
Instead of guilting them, instead of beating them up, I want you to say something like this. "Hey, no problem. Just so you know I got to prioritize my time, I had a few people that did watch the presentation that I have to follow up with. But hey, I can come back to you in a couple of weeks or something." What does that say? It says that they're not the center of the universe. You're not holding your breath, hoping that they join your business, and you have other people. You're on the move.
Now a lot of times, if you truly pull this off they'll respond and say, "Wait a minute. I can watch it today." They'll stop you from hanging up, but you're in control. Even if they don't, keep them on your list, maybe follow up with them in a day or so, whatever. You're not breaking your back to do that.
What To Say To The Prospect Who Says "I got some questions, and I got some concerns."
In the video below I share the one thing I say that has helped me sign up more prospects without ever listening to their questions or concerns.
EASY right? Super simple. Drop me a comment below and let me know if this has helped you. Feel free to share with your teammates.
Other Resources For You:
MLM prospecting tips if you are shy or even scared to talk to others.
Wish you could start your New Rep off right? Check out our Home Business Fast Start CD!
29 Sources of Leads so you never run out of people to talk to again.
Did This Help You? If so, I would greatly appreciate it if you commented below and shared on Facebook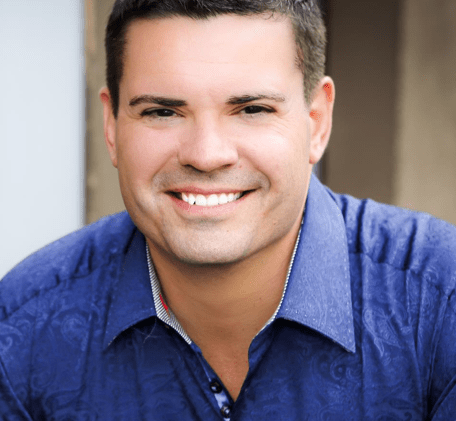 Ray Higdon's Network Marketing Blog
Skype: ray.higdon
Email: [email protected]
Periscope – Ray Higdon on Periscope
Considering Coaching? Check out my Work with Me tab and Survey where we Help People Everyday.
PS: If you haven't recruited anyone, or fewer than 10 people, This Course will Help (and is on Sale)
If you enjoyed this post about Following Up With Your Network Marketing Prospects, retweet and comment please