Yesterday was day one of our event called Top Earner Academy. Here are some highlights and tips to help you reach network marketing success.
People have already called this the best event they have ever been to and we have only finished day one!
Wow, what a Day!
We have had this event the last 3 years and we've never received so much amazing feedback. We were bursting at the seams and had to knock down a wall to accommodate everyone and we had a rocking day! For those that made it here live or on livestream would LOVE to hear your thoughts and feedback at the bottom of this post in the comments!
Network Marketing Success Tips from the Different Sessions
1. Started off with my wife and I sharing our stories briefly and then I went into a 12 month vision exercise to help people with visioning their perfect life. I've found vision is the number one key to my personal success and it is why I am so consistent. We have also found that focusing on our lifestyle vs. just money has been really, really beneficial.
2. My bud and Diamond client Mark Harbert shared some powerful insights into video marketing and NOT wanting everything to be perfect and how as employees we have to get things perfect but as entrepreneurs you can accomplish way more by NOT striving for perfection.
3. I did a powerful prospecting and recruiting segment with actual roleplaying. We did three different role-plays and we had quite a few people express they had a major breakthrough during this session. This might be something you take back with your teams as role-playing is a powerful and safe way for you to practice.
4. Our friend and Diamond client Jessica Nelson, one of the top earners in her company, shared all about team culture and how she has grown by 1300% since developing out a system for her team culture. This is something hardly anyone talks about but is so powerful when you understand it. For those that missed it, coming up with a structured, monthly way to praise those in your team doing the things you wish they would do is a great start.
5. I came back on and talked about team building. IF you are spending a ton of time answering questions on the phone with your downline, you aren't duplicable. AND we should all stop trying to learn how to motivate our people and instead work on inspiring them.
6. My man, Cesar Rodriguez, ripped the stage wide open with his hard core closing and recruiting talk. He had the whole audience screaming BOOM.
7. Our friend and platinum mastermind client Steve Krivda came up and shared on how to more powerfully connect by listening more, short but powerful segment.
8. My wife got up and shared how she recruits people on Facebook and on LinkedIn. Her LinkedIn training was epic as so few people are doing that, this one segment was super detailed. My favorite thing she taught was how to get people's phone numbers on social media. After building rapport with them she sends them this message "Here is my phone number xxx-xxx-xxxx please send me yours so I can program it and know when you call" Now the truth is, no one ever calls but you can then call them once they give you their number #powerful
9. Every year we raise money for a charity. This year we chose the American Humane Association. If you have a minute watch this powerful video on what they do. IF you are in the audience at Top Earner Academy you can bring your donation to the back table and we have had people donate their seat deposit checks back (don't worry if you don't know what that is)
10. I ended the day with the 8 ways to change the world. This is a training that we allowed people to record and something I may share with everyone next week.
Today we are back at it! Powerhouse lineup AGAIN, excited for Day 2!
Did This Help You? If so, I would greatly appreciate it if you commented below and shared on Facebook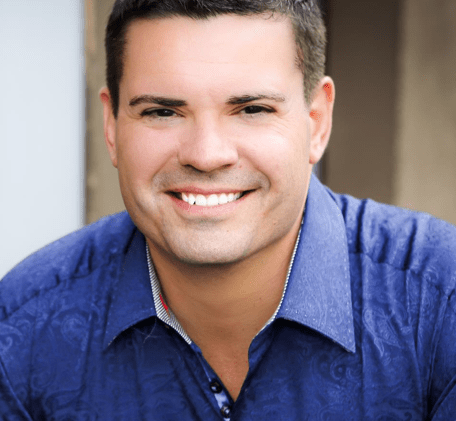 Ray Higdon's Network Marketing Blog
Skype: ray.higdon
Email: [email protected]
"I Teach You the Marketing, Mindset and Sales Strategies to Make More Money and Follow Your Passion!"
Considering Coaching? Check out my Work with Me tab and Survey where we Help People Everyday.
PS: Free 10 Day Online Recruiting Bootcamp Teaches you How to Recruit Using the Internet, Click Here for Access
If you enjoyed this post on Notes from Top Earner Academy 3, retweet and comment please