Should you give your prospect your company's made presentation or one you created?
In this post I share exactly what you should do with presentations to sign up more recruits.
Using The Company's Network Marketing Presentation Or Creating Your Own
Is it a good idea to do your own network marketing presentation?
The answer is, IT DEPENDS.
Now, I'll give you some different angles to think about when it comes to your network marketing presentation.
First of all, I preferred to use a video versus me create my own presentation because anybody that I prospected, I didn't want them to think that they had to create their own presentation.
BUT, the company that I joined while in foreclosure and me and my wife became the number one income earners in that company, that company was in prelaunch when we started and they really didn't have presentations. They really didn't have a lot of material, so we created a bunch of those.
When you have to, when push comes to shove, then sure, go for it. But, I would prefer to use a tool that was created by somebody else.
I would really prefer that because when I go to my prospect and say, "Hey, watch this presentation," and they see that it's not by me, then they're like, "Oh, cool. Then I can use this too."
Whereas if it is by me, I can tell them that they can use it but sometimes they draw the conclusion of, "Well, Ray created his own so I probably should too." And I don't want to give them that burden.
'Well, Ray created his own so I probably should too.' And I don't want to give them that burden.
Click To Tweet
Now, a lot of times, salespeople enter network marketing and they struggle because they're used to thinking very transactionally versus multidimensionally or like a community.
And, the transactional sales person will say, "Well, I could make a way more effective presentation than that thing," and so they typically will make their own and they'll focus on the transactions. And a lot of times, the people that they prospect get the impression that they can't do what that person does because they're so good at sales.
So, you can create a LESS duplicatable kind of environment by doing that. I prefer to use someone else's tool, someone else's video and as long as it was decent. I want to prospect, see if they're open, get them to consume the video, follow up with them, see if there's questions, take it from there and then let them know that they can use that same tool.
Was that helpful?
Let me know what you think in the comments below. And, feel free to share this with your team.
Use someone else's video then let your prospect know that they can use that same tool.
Click To Tweet
More Resources For You:
How To Overcome Your Fear Of Speaking
How To Change People's Negative View Of Network Marketing
Did This Help You? If so, I would greatly appreciate it if you commented below and shared on Facebook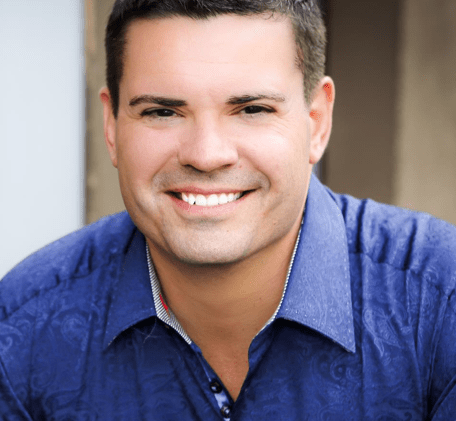 Ray Higdon's Network Marketing Blog
Skype: ray.higdon
Email: RayLHigdon@RayHigdon.com
Facebook – Facebook.com/rayhigdonpage
Considering Coaching? Check out my Work with Me tab and Survey where we Help People Everyday.
PS: If you haven't recruited anyone, or fewer than 10 people, This Course will Help (and is on Sale)
If you enjoyed this post about Should You Use The Company's Network Marketing Presentation Or Create Your Own, retweet and comment please