Want to build your network marketing business but don't want to talk about the what you want to sell?
In this training, I will share exactly how to market yourself to be able to sell anything.
How To Build Your Network Marketing Business Without Talking About Your Product Or Opportunity
"I like doing Facebook lives around empowerment, encouragement, that sort of stuff, but the company I represent is skin care. Is that okay?"
Absolutely.
Most people don't understand this because they don't understand marketing as well as they could. You don't have to market that thing which you want to sell, to sell it.
[clickToTweet tweet="You don't have to market that thing which you're trying to sell, to sell it." quote="You don't have to market that thing which you're trying to sell, to sell it."]
I have a great personal example. A couple of years ago, we started investing pretty heavily in life insurance.
We have a lot of clients and there's a lot of people that ask us, "Hey, how do you invest your money?" So, I decided to get my insurance license, and when someone asked me that question, I handed them over to my guy and got some kind of commission.
I never marketed that, but I think we did about $100,000 in income from life insurance referrals. And, I did NOT become the life insurance guy.
Position Yourself As An Authority
What is more powerful and what is really important for you to understand is for you to position yourself as an authority. For you to build a following, for you to provide value to the marketplace that attracts people to you. When people know, like, and trust you, you can easily create conversations. Which will lead to the thing that you want to sell, offer, or get people involved in.
I'll give you an example:
Let's say you're in a health and wellness network marketing company. You love talking about health and wellness. But, you don't like talking about network marketing.
Well, how does that work? Can you ever lead with a business?
Well, actually, you can.
What you do is you can talk about health and wellness. You can talk about health tips on a Facebook live, blog, video or your podcast, at the very end, you could say, "Hey. By the way, if you like health and wellness like I do and maybe you'd like to make some extra money from it, feel free to reach out to me."
You don't have to have the main headline as making money. It can be health and wellness, and you could get people to raise their hand. The key to selling really whatever it is you want to sell is focus more on conversation in network marketing. Focus on creating more conversation than conversion.
Create the conversation, not the conversion, and that's how you would do it. You can talk about anything that you want and then create that conversation.
[clickToTweet tweet="Create conversation, not conversion." quote="Create conversation, not conversion."]
What NOT To Do
Now, when talking about your business, you want to make sure you bring it up to the RIGHT people in the RIGHT way. If you bring up your business in the wrong way it can turn off your audience.
In the video below, I explain exactly what NOT to do.
Did you find that helpful?
Let me know what you think in the comments below. And, feel free to share this with your teammates.
More Resources For You:
My Thoughts On Growing Two Network Marketing Companies
How I'd Start Over And Build A New Network Marketing Team
29 Sources of Leads so you never run out of people to talk to again.
Did This Help You? If so, I would greatly appreciate it if you commented below and shared on Facebook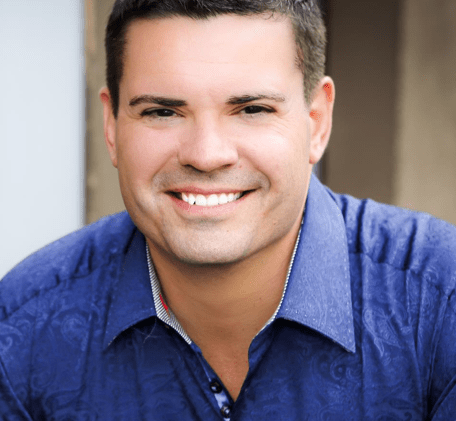 Ray Higdon's Network Marketing Blog
Skype: ray.higdon
Email: [email protected]
Facebook – Facebook.com/rayhigdonpage
Considering Coaching? Check out my Work with Me tab and Survey where we Help People Everyday.
PS: Stephanie got 3 new signups after months of no action in her network marketing company by being in our Rank Makers community, Find out More Here
If you enjoyed this post about How To Build Your Network Marketing Business Without Talking About Your Product Or Opportunity, retweet and comment please