<<<<====Share Over Here =)

Bridging the Gap:
Offline and Online MLM
There are three segments of the MLM population. Those who stick to traditional, face to face approaches, the online MLM crowd and those that do both. This post will share some insight all three groups may not have considered.
So Which Are You Ray?
I am definitely a hybrid in that I believe warm market, home meetings and face to face stuff definitely work but I also embrace modern communication technology. I don't think the Internet is the end all be all, but, if you are struggling to get more prospects, it doesn't take a lot of work to use the Internet to do just that.
Biggest Mistake the Traditional Guys Make
Traditional guys make the mistake of thinking online MLM is all about technology and geek stuff. It doesn't have to be. It can be just a faster way for YOU to start the relationships building process with a large group of people, pretty much at the same time. Now, that doesn't mean that this power cannot be abused and misused with things such as spam or thinking that technology will replace actually talking to people, however, they do this offline too. How many times have you been pitched by someone face to face that was annoying and painful? This proves that anyone can abuse and misuse ANY tactic out there and if you think at the lowest common denominator, you may NOT use a method of communication that could be effective.
Here is the OTHER problem. I just spoke at Eric Worre's Recruiting mastery event in Vegas and I asked the crowd who was on Facebook. Out of 700+ people, I would guess less than 15 people wasn't. Why is this important? Well, it means that if you don't AT LEAST have a Facebook presence, your team is GOING to see other leaders in other companies and in your absence, might be tempted to look over the hedge.
Internet Network Marketing and IT'S problems
Online MLM prospecting is NOT without it's problems, it certainly has more potential problems you could run into. Here are a few:
– Most people, not all, go to the Internet out of weakness because they are not willing to get better at talking to people. Getting better at MLM prospecting is essential for offline or online MLM.
– They learn the definition of "leads". For you traditional MLM'ers, leads means prospects that have asked YOU to contact them. Similar to what Herbalife used to do with their newspaper advertising, it is getting someone to raise their hand for YOU to contact them. When traditional MLM'ers learn this they think to stop "actively prospecting" and instead focus on "passively marketing". Not understanding that online lead generation typically takes a long time to master, they basically start sitting in front of their keyboard refreshing their screen and looking at their watch.
– There are more distractions now than ever. Information overload is an accepted excuse of the non-successful as everyone will agree with them that there is just too much out there to learn. The only way I know to beat information overload is by sticking to a routine.
My Suggestions for Offline and Online MLM
If you are New to Online MLM: Focus more on online MLM prospecting, making connections and having a presence on Facebook.
If you are a leader in Network Marketing: Teach your team the difference between active prospecting and passive marketing and why they should focus more on prospecting. You be sure to upload your trainings to youtube or your site so you can start to share your wisdom with the world.
If you are brand new to network marketing: Focus on the ability to communicate with people. This will serve you both offline and online.
I have used online MLM to build a serious business in network marketing as well as a serious brand, however, I understand the game is about exposures and talking to more people, however you accomplish that. Just like the late great Jim Rohn said, "Don't wish for things to be easier, wish for YOU to be better". Instead of looking at the Internet as scary or magical, look at it as a method to reach more people that you have a chance at impacting.
To Your Abundance!
Did This Blog Help You? If so, I would greatly appreciate if you commented below and shared on Facebook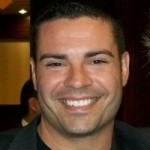 Ray Higdon
Skype: ray.higdon
Email: [email protected]
Work With Me – Numis Network
Image(s): FreeDigitalPhotos.net
PS: Struggling with Prospects to talk to? Get Some Leads Here (Real-Time are the best)

If you enjoyed this post about Bridging the Gap: Offline and Online MLM, retweet and comment please