<<<<====Share Over Here =)

Quick Notes from Eric Worre's
Recruiting Mastery Event
Quick video on notes from the Eric Worre recruiting mastery event. Me, Les Brown, Eric Worre, Mike Sims, Lisa Grossman, Nick Sarnicola and others had a blast.
My Biggest Takeaway
Honestly, my biggest takeaway from the event actually came from the VIP networking event on Saturday night. Spending time with Maria Andros, Robert Hollis, Matt Morris, Curtis Broome, Lisa Grossman and others. Some of the sharpest people I have ever hung out with and was humbling to hear all their amazing stories from around the world.
I posted on my Facebook page today, "Always stay a student. As soon as you think you cannot get better you will immediately start to slide in your business and your wits." I learned a lot from simply being at the networking event and look forward to all the new relationships that was started last night.
Les Brown from the Eric Worre Event
This was my first time seeing Les Brown speak and let me tell you, I don't know if I have ever seen better. The dude is a rockstar. Even though I have heard his "You gotta be hungry" story 50 times, it still gets me every time. He was the keynote speaker at the recruiting mastery event and his talk alone was worth the price of admission. If you didn't see it, I believe you can still get access to the livestream for the next few days, I have a coupon code on this blog post ==>> Recruiting Mastery Livestream
In the below video, I talk about the three tenets that Les talked about in changing the world. I also talk about what I got from the VIP networking session as well as give thanks to some of the nice people I had a chance to meet here in Vegas.
Video: My Notes from Recruiting Mastery
By the way, I mention my CD in the video, if you would like to get a copy, you can here. (Free Shipping at that link, US Only), if you want the digital copy you can get it here
To Your Abundance!
Did This Blog Help You? If so, I would greatly appreciate if you commented below and shared on Facebook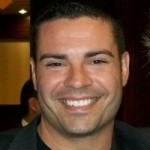 Ray Higdon
Skype: ray.higdon
Email: [email protected]
Work With Me – Numis Network
Image(s): FreeDigitalPhotos.net
PS: Loads of People Ask Me How I Learned Blogging, We Have Re-Opened my Pro Blog Academy, Check it Out Here

If you enjoyed this post about Quick Notes from Eric Worre's Recruiting Mastery Event, retweet and comment please