<<<<====Share Over Here =)
Attraction Marketing And
Building Business Relationships
You can use attraction marketing in ANY type of business, this video will show you how to use it for building business relationships, with my favorite type of person!
Why You Should Learn Attraction Marketing
I recently saw a guy that was bashing attraction marketing online and saying how network marketers should NOT learn it and how it didn't work. He was offering training and a product on why it didn't work. So, essentially, he was using attraction marketing to bash attraction marketing lol, that means it works so well you can even bash it and have it work!
One of my BIG goals with this profession is to raise the vibration and teach networkers that we can be valuable to everyone around us and just raise the conversation in this industry. For far too long network marketers have cowered in the corner, afraid of skeptics and cynics when WE have the better way!
Those that take the time to understand my attraction marketing training WILL provide more value to the community and society as a whole as well as FEEL BETTER about themselves as a network marketer. When you provide value and learn about building business relationships via attraction marketing, YOU will no longer feel like a sales pitch person and more like a problem solver.
My Favorite Type of MLM Prospect
My favorite type of person to talk to about my network marketing business is a small business owner, for several reasons.
1. They understand overhead and risk (unlike most employees)
2. They understand profit and loss.
3. They probably have a high need for freedom and residual income.
4. They are typically the most connected people in the community.
So, following the attraction marketing blueprint, all we need to do is figure out how we can help them, offer them that value to solve their problems or help them accomplish what they want and VOILA! We will be on our way to building business relationships with them and be able to easily talk to them about our network marketing business.
Video: Building Business Relationships Locally
If you took the time to watch that video, you see the value in attraction marketing. By the way, if you dig that, you might like this posts too: Build MLM with Offline Attraction Marketing, 2 easy strategies for attraction marketing or  Offline Attraction Marketing.

Like I said in the video, business owners are great to bring into your network marketing business and they are usually fun to work with. Follow any piece of the advice in that video and you WILL create more relationships and get connected in your local area!
To Your Abundance!
Did This Blog Help You? If so, I would greatly appreciate if you commented below and shared on Facebook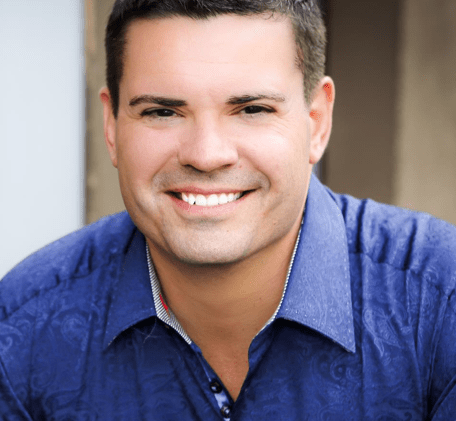 Ray Higdon
Skype: ray.higdon
Email: [email protected]
"I Show Network Marketers How to Recruit More Reps, Get More Leads and Become a Top Earner in Their Network Marketing Company."
Image(s): FreeDigitalPhotos.net
PS: People ask me, where can I learn the basics of attraction marketing? For me, it all started with this very easy to read book, highly suggest you watch the free videos and get the book if you want to learn more.
If you enjoyed this post about Attraction Marketing And Building Business Relationships , retweet and comment please