<<<<====Share Over Here =)
8 MLM Tips on
Prospecting and Recruiting
The biggest area that most network marketers can improve is in their prospecting and recruiting. This post contains some of my very best MLM tips to help you.
My Tips on MLM Prospecting Are a Little Strange…
What do most companies teach you when it comes to MLM recruiting and prospecting? They teach you zero finesse, tell you it's a numbers game and just drag, beg, bug anyone and everyone you ever run into. This will, ah hem, work, it just annoys 98% of everyone you ever run into and burns out your warm market. There's a better way…
My secret to being an MLM recruiting machine is to recognize that network marketing is smarter than whatever your potential prospect is doing (due to residual income, tax write-offs, low risk/overhead) and there is NO reason why you should bug or chase anyone. Once you learn to maintain your power and posture, you will no longer burn out your warm market or turn off ANYONE. Does that interest you?
My Top MLM Tips For Recruiting
1. Where do you find people to talk to? I used to get this question so often that I just made a definitive resource for it. And, it's free. Just click the banner to the left and it will take you to a post showing you how to download it.
2. What kind of scripts should you use when prospecting? My favorite trainer for this sort of thing is Todd Falcone. Now, I do have to say, if you don't accept my training on posture, even scripts will only work so well.
3. Where do you buy MLM leads? After buying and testing a lot of different leads, I like Responsive Data the most. I partnered with them to help my list with leads and you can get them real-time. IF you suck on the phone (be honest with yourself!), think of the first couple hundred as practice that will help you hone your skills.
4. How to peak the interest when doing offline MLM marketing? You want to have some sort of tool. Like a compelling DVD, sample kit, etc. My company just rolled out samples of actual silver as that is congruent with what we do. I have NEVER seen strangers be so darn eager to get my business card now lol, it's pretty comical. But, whatever company you are in, when you leave the house, make sure you are armed with whatever you have for your company.
5. Want MLM tips on Social Media MLM prospecting? I tell ya, the very best, and I promise I am not just being biased, is my wife's training on Facebook that you can watch for free here. There is also an awesome interview audio with Bill and Michelle Pescosolido on there too.
6. What do you email your MLM prospect after you have talked to them on the phone? You send them a link to a recorded video or a live webinar registration and you DON'T try to resell them on the idea in the email, just send them the agreed upon link. For more on this you might consider downloading my 7 step prospecting formula on audio
7. Need help with your power and posture? You might like my Mp3 Download that is on Amazon right now on "Maintaining Your Power". I have had people tell me they have listened to that audio over 100 times. A lot of it has to do with your mindset of either scarcity or abundance as well as knowing you are powerful and have a better way. It gives you a ton on MLM tips on posture and why you can have success no matter what.
8. Want to close more reps? Do more listening than talking. People will tell you what area of their life they are not happy with or they want improvement in, if you let them and stop pushing them.
Did These Tips Help?
I hope these 8 MLM tips helped you, if they did, please retweet or share on Facebook and tell me in the comments section below which tip you liked the most! Thank you! And if you want more MLM tips on this topic, let me know in the comments below!
To Your Abundance!
Did This Blog Help You? If so, I would greatly appreciate if you commented below and shared on Facebook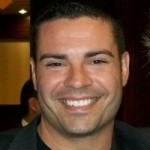 Ray Higdon
Skype: ray.higdon
Email: [email protected]
Work With Me – Numis Network
Image(s): FreeDigitalPhotos.net
If you enjoyed this post about My Top MLM Tips on Prospecting and Recruiting, retweet and comment please