5 MLM Success Tips From
My Presentation Last Night
Last night I spoke at the unstoppable entrepreneur event in San Diego and I wanted to share with you the 5 MLM success tips I shared.
5 MLM Tips
It was a packed house and even though we didn't go on until 10pm and was up there till past 11pm, everyone was having fun as did we. What a great group of people! Anywho, here are the 5 MLM success tips I shared last night for the excited Jonathan Budd crowd…
1. DMO – The number one killer of information overload or overwhelm is having a powerful daily routine or a powerful daily method of operation. You want to have something you can follow each and every day that you KNOW will make you successful. For help with this, you may get benefit from this post – Ray Higdon Daily Routine
2. Comparitis. Stop comparing yourself to others OR feeling inadequate because someone is making a billion dollars a day and you are night. Look at what value you are bringing to the marketplace and know that your time shall come. Understand what stage of growth you are in and stop comparing yourself to others that have progressed past your stage.
3. Audio. Record more audio. People love to listen to audio training AND people will listen to a good audio training many more times than a video training.
4. "I can afford that." This is a powerful affirmation that you can use ANYTIME you see something nice that in the past you might have considered was out of your reach. When you see that lambo or house on the beach, train yourself to say to yourself that you CAN afford that. It will change your vibration from lack to abundance.
5. Just BE. Most of the world has the formula wrong when it comes to creating wealth or happiness. They think you have something to be able to do something that will make them be something. It is the exact opposite way around. If you are BEING a certain way, it will force you to DO things a certain way and if done in that way, you will then HAVE the things that you want to have in your life. See this video for more training on this – Be, Do, Have
Go Use These MLM Success Tips!
I hope you have enjoyed these MLM success tips and they help you. I am so very grateful to be in this wonderful industry and to be in a position to serve people. If you feel it would help to chat with me on the phone enter your name and number on the upper right hand corner of this page and I will call you when my schedule permits (next day or so).
To Your Abundance!
Did This Blog Help You? If so, I would greatly appreciate if you commented below and shared on Facebook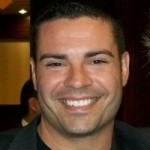 Ray Higdon
Skype: ray.higdon
Email: [email protected]
Work With Me – Numis Network
Image(s): FreeDigitalPhotos.net
PS: So, how did I learn all this online marketing schtuff? All I did was follow a system, it's really not that hard if you have a system, get the system I use here
If you enjoyed this post about 5 MLM Success Tips From My Presentation Last Night, retweet and comment please