3 Truths About Increasing Blog Traffic
A lot of people that talk about increasing blog traffic don't get very much traffic. If you are serious about your increasing blog traffic, I am going to show you what is working right now, not 2 years ago and how you can use this information for your website.
Increasing Blog Traffic By Using Seductive Content
What is seductive content? Well, content that everyone wants! Take your niche and determine what is it that people want to know or have frustrations with and then write solutions. That is the primary way I have gotten people to keep coming back to my blog.
Another way that will help with increasing blog traffic through your content is by attending events and writing reviews and or giving up the goods on that event that other people did not get the chance to attend. You can see this all over my blog:
No Excuses Summit I
No Excuses Summit II
MLSP Live the Dream
MLSP Cancun Retreat
Ann Siegs Wealth Transfer
Attending events greatly expands your mindset and belief as well and helps with creating lasting relationships.
Increasing Blog Traffic by Building and Taking Care of Your List
Some marketers seem to miss this one. First, they miss the importance of building their list and then they miss the importance of taking care of that list.
How to Build Your List
Have a great giveaway on your blog. Give them a reason to toss and turn at night if they do NOT opt in. If you look to the right hand side of my blog you see I give away an hour webinar on 10 ways to get 50 leads per day with no to little budget. If you are a member of MLSP you can have access to that same giveaway to offer on your site. It covers two powerful things people are always looking for…leads and low cost marketing options. Do not create your giveaway without really thinking about it. I see marketers have optin boxes that say "Enter your name and email to get my secrets"…that is NOT enough reason to get their info, what would be irresistible to you??
Now that you are starting to build your list, take care of them
Educate them right away and build that rapport versus cram as many sales messages as you can down their throat. They are NOT a raving fan, yet. I fully believe in buying education but not everyone does and if you try to sell them something right away, you may have them go away. What do they want? What would make you want to open every email from a certain marketer? What problems can you solve of other people? That is how you take care of them where they a) want to work with you and b) want to give you money.
Increase your blog traffic right now by having me blast your blog to my social media sites!
Here is a way that you can leverage my personal social media infrastructure for your own gain and to increase your own blog traffic. A few short months ago I shared a software with you called TribePro. It is a way for you to have me auto-syndicate your content to 30+ social media sites to help you get social media backlinks and bookmarks. I have had seasoned article marketers use this and shockingly say they were able to get their post on the front page of Google without even doing their normal article marketing stuff, just by using Tribepro. The below video will help you see, step by step, how you can leverage my social media for your gain!
Video: Increasing Blog Traffic
If you enjoy this post, please quickly do me a favor and share with others and comment below.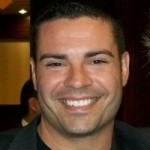 Ray Higdon
Follow Me On Twitter – Southwest Florida Twitter Dude
Check Out My FB Page – Ray Higdon Page (Free Internet Marketing Resources)
Wanna Work With Me? – Work With Ray Higdon
PS: You can get updates like this and others by entering your name and email in the top right box of my site.
PSS: If Your Upline Does Not Have a Step-By-Step Blueprint For Success, Check This Out (Unless You Already Have Too Many Leads) –

Click Here For Instant Access
NOTE: You Have to Check the Checkbox That Says You Are NOT a Spammer to
Make a Comment Below
Image: Ambro / FreeDigitalPhotos.net
If you enjoyed this MLM Training blog on increasing blog traffic, share this with others and comment below!