<<<<====Share Over Here =)

Zeek Rewards:
How to Pick up The Pieces
Yesterday I did a blog post bashing the hype marketing of Zeek rewards and how I was not prospecting them and it definitely offended some Zeek reps and for that I apologize (unless you were one of the hype marketers, then it was aimed squarely at you). Today I talk about how to pick up the pieces and move forward after your MLM company closes, it doesn't just apply to Zeek rewards people but to anyone who has faced this sort of challenge.
How to Pick up the Pieces, Step One
Tragedies in network marketing are different than other industries. The reason is they typically have the following ingredients:
– You may have tried to prospect friends and family (who will now say "I told you so")
– You may have actually recruited people you know and now they are pissed at you and say things like "I trusted you"
– You may have been making a lot of money or had people making money that were dependent on that money
See how this is different than if your small business closed? You have a personal connection to the income and happiness of others, this is usually why people that don't care about others don't do well in this industry but in this case, it may have bit you.
Step number one on How to pick up the pieces is to embrace the fact that you did not know Zeek rewards or whatever MLM was going to close. If you DID think the company was not going to last then I hope you didn't prospect anyone but let's assume you didn't and forgive yourself, stop telling yourself you should have done more research, etc, it's over now, stop carrying that burden that can never be lightened
Step Two: Moving Forward
Now that you have forgiven yourself, it's time to move forward. You cannot forget and let go of the past without placing something in your future. You HAVE to focus on what you are going to do now, what will you charge forward with. This is not just about how to pick up the pieces but how are you going to respond to this life challenge?
When I lost it all in real estate, I let myself go bigtime and cried woe is me constantly, had I hopped back on the horse right away and focused on the future, life never would have gotten as bad as it did. YOU choose what to focus on and pick something, anything, and run like hell with it.
"When one door closes, another opens; but we often look so long and so regretfully upon the closed door that we do not see the one which has opened for us." – Alexander Graham Bell
As mentioned in step one, you did not intend for your team to be let down or the company to fail, be confident in that message to people and focus on what you are going to do about it rather than wallow in the crap.
Video: How You Can Pick Up the Pieces and Charge Forward (and an apology to Zeek Rewards Reps)
Watch the below video for my apology to offended Zeek rewards reps as well as full instructions on how to move forward, how to pick up the pieces and how you can get over the pain of an MLM company closing.
If you enjoyed this post please comment and share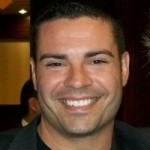 Ray Higdon
Skype: ray.higdon
Email: [email protected]
Work With Me – Numis Network
Image(s): FreeDigitalPhotos.net
PS: We are giving away $10 Million in Assets in the Next Five Years, Read More Details Here
If you enjoyed this post about Zeek Rewards and how to pick up the pieces, retweet and comment please