Wow! Justin Bieber to Speak at Top Earner Academy!
HUGE NEWS TODAY! We have OFFICIALLY inked the deal to have Justin Bieber speak at Top Earner Academy!
Although this may seem a little unorthodox, let me explain why it makes perfect sense…
***Updated: April 2nd
This was an April Fools joke, still pretty funny if you wish to read it, go for it =)
What is Top Earner Academy?
Top Earner Academy is the annual event me and my wife put on to teach Network Marketers that want to play big how to become top earners in their company using today's strategies. We don't just teach the fundamentals like cold and warm market prospecting, mindset and team building we also teach branding, content creation, and how to generate leads using the Internet.
My Biggest Announcement Ever!
So there have been a lot of BIG announcements and highlights in my career. Yes, I got to interview Arianna Huffington, Yes, I got to create a training product with Shark Tank's Kevin Harrington, and yes last week we announced that my wife was pregnant but this tops them all, by FAR!
I don't tell my friends this much but I have been a HUGE Justin Bieber fan for YEARS. I remember showing my Mom the Baby video and I actually set an affirmation back then in 2010 that said "I'm so happy and grateful that Justin Bieber is speaking at my event. In fact, I saved that affirmation and here's actual proof.
How Justin Bieber and I Hooked Up
In life and business I always tell people to be 11 times bolder. How would your life be if you were 11 times bolder? So I was thinking to myself, how could I make our event, Top Earner Academy, even more awesome than last year? And I thought, you know, if I was 11 times bolder, I would reach out to Justin Bieber! Imagine, the Biebs speaking on MY stage?
I gotta be honest I was super nervous but I mustered up the courage to send him an email…AND HE RESPONDED! Here is the actual exchange (you have to read the bottom email first as I just copied this from my email box):
Isn't that amazing?? Mr. Bieber actually follows my stuff! Crazy right? It just goes to show you how powerful the universe is and also how magical affirmations are!
What will Justin Be Teaching at Top Earner Academy?
The powerful thing is Justin is not just a pretty face, he is a $200 million business MOGUL. He is going to truly bring down the house, he is going to teach the following at this year's Top Earner Academy:
– The 11 Steps to Getting 62 million followers on Twitter, ANYONE can follow his proven strategies regardless of technical skill or talent
– How to Drive Traffic to any website by doing LIVE events
– How to keep going in the midst of haters
– and how he is using retargeting pixels to target his exact target market (9 year old females)
This is truly going to set your business marketing on STEROIDS and his talk is one you cannot afford NOT to miss (unless you already have 60 million twitter followers of course).
Still not Convinced?
So I figure I would probably get some flack from people as Justin doesn't have the greatest personal image right now after crashing cars, punching out photographers and urinating in mop buckets so I reached out to a few people to share with you what the BUSINESS world actually thinks of the Biebs:
"In the beginning, when times were tough, it was solely Justin Bieber's music that kept me going when I wanted to quit. I have to admit that I would probably be working at Domino's pizza if it weren't for this young musical and business genius" – Elon Musk
" We consulted with the Biebs for our latest launch and broke all prior records, our research team has actually identified, without a doubt, that Justin Bieber has had a more positive influence on our business than even the late great Steve Jobs" – Tim Cook, CEO of Apple
"When I was writing my first book, I wanted to call it the 74 hour week, which, I thought had a nice ring to it. Fortunately for me, I shared that thought with Justin Bieber at a poetry appreciation night in San Francisco and he took a paintbrush and blacked out the 7 to make it the 4 Hour Workweek, that little business brush stroke of genius launched my career" – Tim Ferriss
There you go! If you aren't convinced that it makes total sense to come see Justin Bieber LIVE at Top Earner Academy, you better check your pulse! And oh yeah, one last thing, April Fools Day =)
Did This Help You? If so, I would greatly appreciate if you commented below and shared on Facebook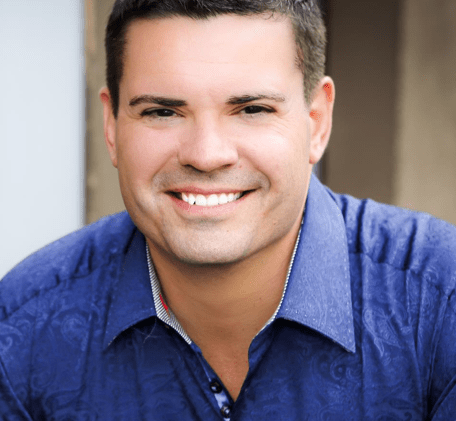 Ray Higdon's Network Marketing Blog
Skype: ray.higdon
Email: [email protected]
"I Teach You the Marketing, Mindset and Sales Strategies to Make More Money and Follow Your Passion!"
PS: If You Don't have a Team, Haven't Recruited Anyone (or less than 10 people), This is the Course you Should Get – Click Here
If you enjoyed this post on Wow! Justin Bieber to Speak at Top Earner Academy!, retweet and comment please