<<<<======Share on Facebook Here
If you Like, RETWEET HERE============>>>>
And Comment Below!
Why You Should Form a Mastermind Group Right Now
You are following the steps. You are reading the books, taking the action but just not seeing the results. What the heck else is left to do? For most people that I talk to, I can very quickly tell that the answer is in their subconscious and one of the best ways to combat this is to form a mastermind group.
I remember my first Mastermind Group…
We used to meet once a week for breakfast. We had a couple real estate investors, a realtor, a stock broker and me, an Internet Marketer. We decided, using the principles of Think and Grow Rich. We formed a 12 week mastermind group where we had clear goals and clear steps to take each week to hit those goals. What happened was nothing less than extraordinary.
The realtor ended up, after struggling to do so for years, opening his own real estate brokerage where he is now thriving. The real estate investor went on to go back into software, his real passion and moved to be closer to his family. The stock broker quit his job and went on to become successful in another venture and I became the number one income earner in my company and got out of a real tough financial mess that I was in.
Why form a Mastermind Group?
The bottom line is you want to get results. Today my facebook status is "Surround yourself with people that will be honest with you. The more candor within your mastermind the more quickly you will reach your goals". The simple act of speaking your goals out loud to others is very powerful. The act of having multiple accountability partners is also powerful. They will see your blind spots. They will see the real reasons you are struggling and fighting against the current.
My suggestion for picking a mastermind group is to ensure each person has one thing in common, and that is attitude. Attitude is the number one criteria to have for a successful mastermind group. Take note that my first mastermind group did NOT have members of all the same occupation. Having someone outside your niche may help you uncover things that are simply outside of your vision.
I do NOT believe that you HAVE to use people in your local area but if you can, it is pretty cool. I would suggest not having your mastermind group as a forever going event but as a 6-9-12 week program. Use candor. You have to make an agreement up front that everyone is OK with brutal honesty. I attempt to do this with people I personally mentor and it is crucial if people are ever to grow. If you have questions on how to structure your mastermind group, pick up a copy of Napoleon Hill's Think and Grow Rich book.
Yes, I am ready to get the scriptbook on closing more professionals into my business. I fully understand that following this script will result in me making more money and feeling less awkward when talking to prospects. I will head over to the page to Download the Little Black Book of Scripts right now.
If you enjoy this post, please quickly do me a favor and share with others and comment below.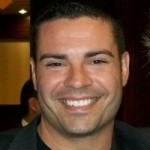 Ray Higdon
Follow Me On Twitter – Southwest Florida Twitter Dude
Check Out My FB Page – Ray Higdon Page (Free Internet Marketing Resources)
Wanna Work With Me? – Work With Ray Higdon
PS: You can get updates like this and others by entering your name and email in the top right box of my site.
PSS: If Your Upline Does Not Have a Step-By-Step Blueprint For Success, Check This Out (Unless You Already Have Too Many Leads) –

Click Here For Instant Access
NOTE: You Have to Check the Checkbox
That Says You Are NOT a Spammer to
Make a Comment Below
Image: photostock / FreeDigitalPhotos.net
If you enjoyed this blog on forming a mastermind group, share this with others and comment below!