<<<<======Share on Facebook Here
If you Like, RETWEET HERE============>>>>
And Comment Below!
Why You Should Attend the
Live the Dream Event in Orlando
There are only a few events in the Online Marketing/Network Marketing industry that I suggest and the MLSP Live the Dream Event is one of them. I would attribute the majority of my strong relationships in my life and business to attending good events and the live the dream event in Orlando is one you really should attend if you are serious about your career in the MLM industry. Here are my reasons why in this blog post.
What is the Live the Dream Event?
MLSP is the largest attraction marketing system and their annual event is called Live the Dream. They invite the best and highest paid online and offline marketers in the network marketing industry (I am honored to be one of the speakers) come in and teach and train. This is the most cutting edge and powerful training that exists in our industry today. Let me cover some common questions that people may have about this particular event:
Q: Should you attend if you are NOT a member of MLSP?
A: I suggest whether you are a member or not that the training and networking is worth the cost of admission
Q: Should you attend if you are NOT interested in online marketing?
A: Let me ask you this, would you be interested in recruiting some people that are Internet marketers? Well, this is the place to locate and build a relationship with them.
Q: Where is it being held?
A: See picture to the left, Disney's Coronado Springs Resort in Orlando (very nice place)
Q: How do you buy a ticket?
A: You can go to my personal page by clicking here – Live the Dream 2 Tickets
Q: Who are the speakers?
A: The best in the industry. Mark Hoverson, Daegan Smith, Tim Erway, David Wood, Michelle Alpha Pescosolido, Rob Fore, Jairek Robbins, Diane Hochman, Raymond Fong & Ferny Ceballos, Ray Higdon, Tracey Walker, Todd Falcone, Ryan Angelo, Norbert Orlewicz, Brian Fanale
How to Leverage the Live the Dream Event
I wanted to cover how to leverage an event like Live the Dream. You should have three goals.
One, learn new strategies on lead generation, prospecting, closing, etc. I will be doing a training on closing that will show you how to sponsor 20+ reps per month.
Two, get the information so you can carry it back to your team and write about it online. The best place to get great content is live events as there are tons of people online that are not nearly as serious as you are that did not get to attend. Write blogs, articles, and videos on the stuff you learned at Live the Dream and you will have people wanting to work with you.
Three, connect with the speakers and attendees. You never know when you are chatting with a big marketer that is looking for a new company and team to work with. Some of my very best recruits have come directly from live events that I attended.
If You Buy Your Live the Dream Ticket From Me
I took careful consideration on what to offer to folks that decided to buy their ticket from me. The last three months I have received well over 1 million hits per month to my blog. I think people are real confused on what it takes to get traffic and I decided to do a 4 part webinar series on getting and monetizing traffic that is private to only those that buy a ticket from me. In this webinar series (for those that buy their live the dream tickets from me) will cover:
– How to come up with content easily without being creative
– Where to post your content to get maximum exposure
– How to get others sharing your content quickly
– How to convert traffic into leads and actual sales
– Your questions answered live
– and Much More!
You can buy your Live the Dream Ticket and get the 4 part webinar series on traffic here ===>>> Live the Dream 2 and Bonuses
If you enjoyed this post please comment and share if you want more content like this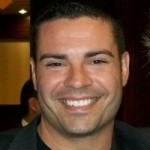 Ray Higdon
Skype: ray.higdon
Email: [email protected]
Image: Sujin Jetkasettakorn / FreeDigitalPhotos.net
PS: If Your Upline Does Not Have a Step-By-Step Blueprint For Success, Check This Out (Unless You Already Have Too Many Leads) –

Click Here For Instant Access
PSS: My company is pre-launching in the UK on September 1st, For More Info on Numis, Go here – Ray and Numis