Want more leads from your Facebook Lives?
Here I share what MOST network marketers miss in their Call To Action that is costing them leads.
Follow these steps and you WILL get more prospects reaching out to you!
What You Are Missing In Your Call To Action
CTA stands for "Call To Action".
By the way, if you are doing Facebook Lives, you NEED to be doing a call to action.
A call to action is not, "Hey, if you like this, please feel free to share and comment." That's not a call to action.
That's an outro.
An outro is, "Hey, if you got vibe from this, feel free to tag a teammate or feel free to share or feel free to drop me a comment, let me know."
You should say that, but that's NOT actually a call to action.
A call to action is, "Hey, I just shared with you three ways to have silky skin and if you want two more, reach out to me because I've got two other ways." 
Something like that. Something where you're giving additional specific value.
Examples:
Want five more ways to reach out to Realtors?
Want three more ways to get that six pack?
Want two more ways to give rid of the nighttime sugar cravings?
 Some kind of specific call to action.
No Website? No Problem
You don't need a website for a Call To Action.
You do call to action to private message you, email you, ect.
You don't have to have a magic funnel for you to do a call to action. But if you do, then it needs to be specific.
Notice when I said "Those of you who want to reach out to more people, if you really don't know where to find people, go to RayHigdon.com. Enter a name and email, get my 29 sources of leads for absolutely free."
That's a specific call to action to a website.
Don't even bother saying, "Hey, I've got a blog at blahblahblah.com. Check it out, bunch of cool stuff over there."
People don't have all the time in the world.
They are NOT like, "You know what? I'm just going to browse their site. I don't got anything to do. You know what, I could be Netflix binging, but instead I'm going to go browse their site just for hours, just to see if anything's good."
NO, that never happens. Assume that they're super busy.
Be VERY Specific
If you assume the busyness of the people watching your videos, you will serve them greatly.
Assume they don't have time. Assume that they have a specific problem that you can help solve, and you're the fastest way to do it.
That's why being specific matters.
DON'T say, "Hey, I've got a website and there's a bunch of stuff on it, go check it out, I've been doing it for years."
Assume that they're busy. Assume they don't have time to check out anything.
But, everyone has time to solve their problem.
Did you find that helpful?
Let me know what you think in the comments below. And, feel free to share this with your teammates.
More Resources For You:
How To Follow Up With Network Marketing Prospects
Why People Will Join You If You Are Brand New
29 Sources of Leads so you never run out of people to talk to again.
Did This Help You? If so, I would greatly appreciate it if you commented below and shared on Facebook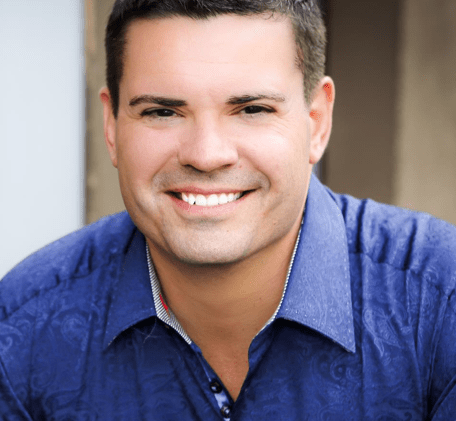 Ray Higdon's Network Marketing Blog
Skype: ray.higdon
Email: [email protected]
Facebook – Facebook.com/rayhigdonpage
Considering Coaching? Check out my Work with Me tab and Survey where we Help People Everyday.
If you enjoyed this post about What You Are Missing In Your Call To Action, retweet and comment please